Jazz VST plugins to me, are organic virtual instruments that can be used for the most tasteful jazz productions. I'm a big believer in VSTs and I think that there some fantastic plugins you can use for jazz music.
In this article, I'm going to break down a few different organic plugins that you can use immediately to start taking your productions up a level.
I will also list a couple of free options for those who are wanting to test the waters first.
I have the opinion the jazz plugins have their use in music production. I hope that you find a few great options to add to your arsenal.
Before you purchase any plugins, be sure that your PC or Mac is compatible with it. For the most part, you should be good, but you have to make sure your PC or Mac is powerful enough for some of the bigger downloads.
Since you're looking at jazz VSTs, I highly recommend check out our guide to the best 88 key MIDI controllers. These will help you control for jazz plugins.
Best VST Plugins For Jazz
Below are some great organic sounding plugins that I think you will really enjoy!
Garritan Jazz & Big Band 3 – Mac & PC
Garritan Jazz And Big Band
This is a great pick for those on a a budget as it comes with its own sample player. I personally like the sound of the saxophones with Garritan as well.
View Price At Sweetwater
We earn a commission if you make a purchase, at no additional cost to you.
Jazz & Big band 3 is a VST that gives you a little bit of everything that you would find in jazz compositions. There are some great sounding horns in here as well as some drum kits, pianos, and guitars.
You can run this as stand-alone or run it with your favorite DAWs. The saxophone VST and the trumpet VSTs sound fantastic in this plugin.
If you're someone who likes to dabble and mess around with a bunch of different instruments, then the Big Band 3 is a great plugin to check out. It kind of takes the "every tool in the shed" approach, but still has quality sounds.
Keyscape – Mac & PC
Biggest Selection
Keyscape is an incredible piano VST that is one of the most popular plugins used in music production.
If you're looking to learn more about the best piano VSTs you can do so at the link above.
What makes Keyscape so versatile is the fact that it has over 500 high-quality sampled pianos including electric pianos. The electric pianos have some amazing sounds that work perfectly for jazz.
I personally believe that some of the electric pianos are some of the best that I have heard. If you're looking to add some keys to your jazz compositions, this is your plugin.
You will need a fast computer if you're planning on purchasing this plugin. It takes up a lot of space and the samples also take a little bit to load. With this being said, it's a massive library that is well worth it for serious producers.
You can read my full review on the Keyscape VST here.
Trillian – Mac & PC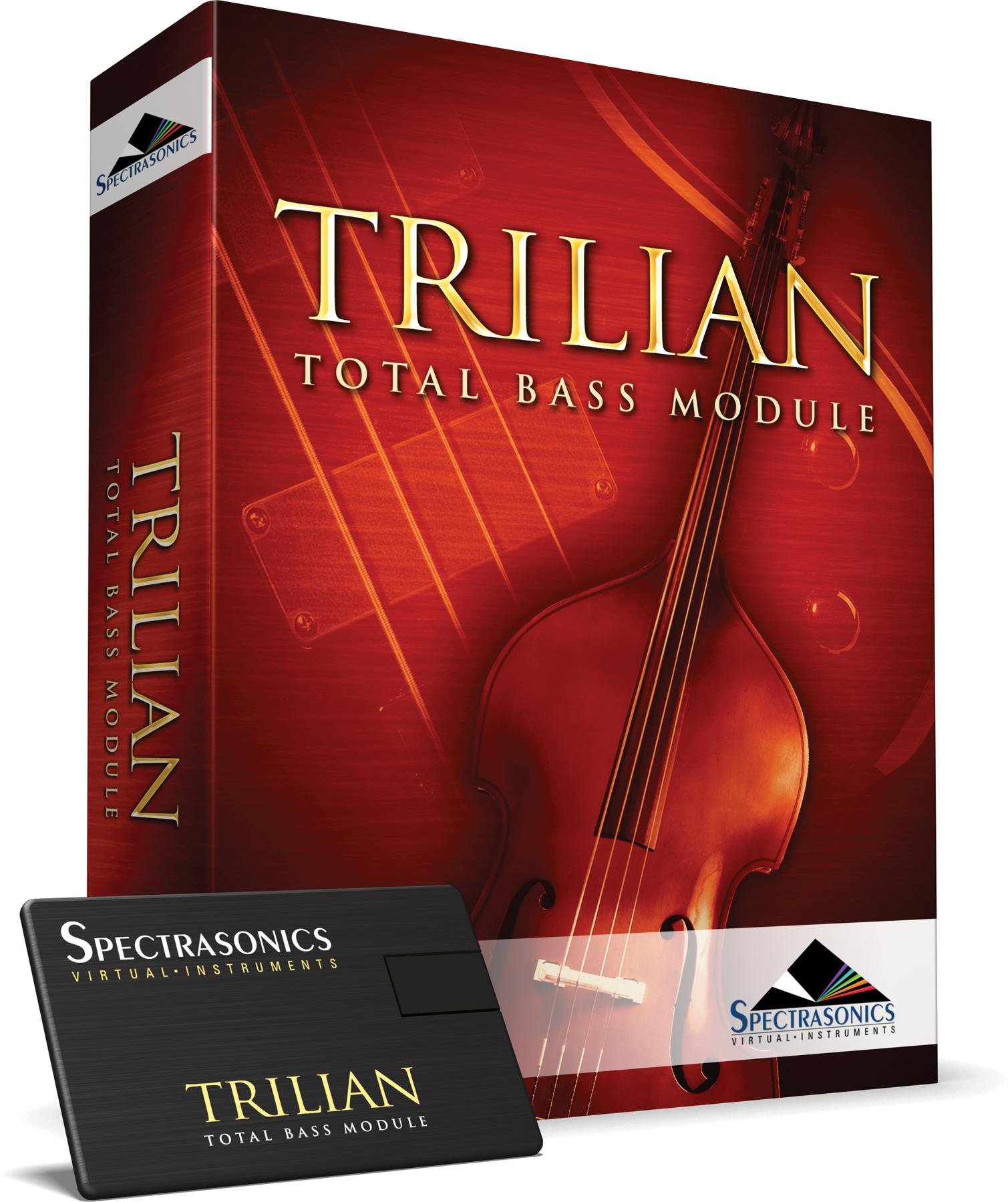 Trillian is brought to you by Spectrasonics, which is the same creator of Keyscape. Trillian was one of the first realistic bass guitar VST plugins to hit the market.
As far as the sound goes, it is very versatile and it really sounds like a real bass. You can use this plugin for any of your jazz compositions and you can also use it for a wide range of other genres as well.
Trillian includes a live mode that allows for 8 different articulations while you're improvising. These articulations really help add to the dynamics in your playing.
Toontrack Jazz EZX Expansion – Mac & PC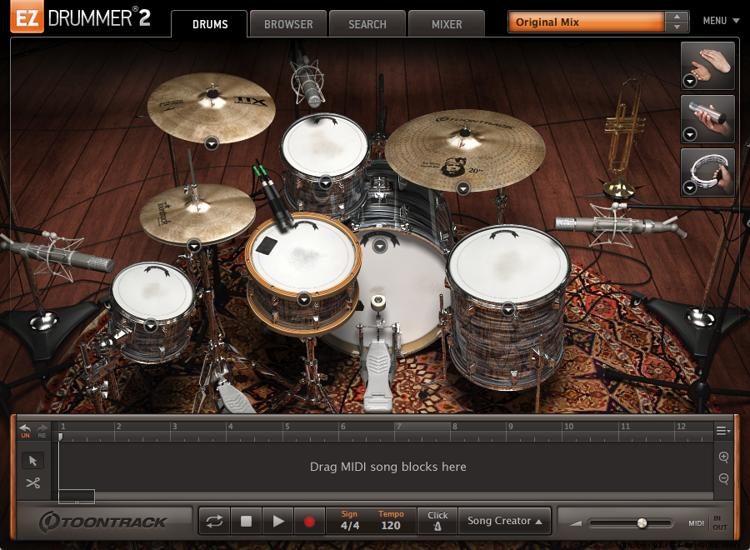 Toontrack Jazz EZX is a jazz drum plugin that contains loops and samples of drums. These sound organic and there is a lot of soul packed into these samples.
This plugin requires EZ drummer 1.3 or higher in order to run. The samples and grooves are from Roy Wooten, captured in Blackbird Studios in Nashville.
In just a few minutes, you can mimic some of your favorite jazz drummers. If you put in some extra work in your DAW, you can even make these sounds more realistic.
Lounge Lizard – Mac & PC
The Lounge Lizard is one of the best electric piano VSTs that you can purchase. This plugin has been mentioned on numerous forums over the years and I have seen quite a few people thinking it sounds better than an actual Rhodes.
The realism is next-level and you can tweak your favorite patches seamlessly. If you're someone who really enjoys electric pianos and Rhodes, you will definitely fall for this plugin.
One of the nice things with this plugin is that you literally have a vintage instrument at your disposal, without the hassle of trying to move it around and keep it in good condition.
Most Rhodes that I've played have a ton of problems ranging from speaker problems to keys problems. It's just what happens over many years of use.
Free VSTS For Jazz
Now that you got a handful of suggestions you can purchase, here is a shortlist of some plugins you may be interested for jazz. I recommend checking out each of these as they are small downloads and they are free.
Some free options are not worth your time, this is why I put together a list that I believe is.
Salamander Piano – Free piano VST that is great for jazz productions
Akoustik Guitarz – Acoustic Guitar VST that has a nice sound
Ample Sound Bass – Bass guitar plugin that is made by an incredible company
Amoeba – Drawbar organ VST
Combat Loop Drums – Drum loops that can spruce up your productions
If you would like to read more about some plugins, you can check out my full review of the best acoustic guitar VSTs on the market.
Why I Think Plugins Work For Jazz Music
I know, plugins sound kind of counter intuitive for jazz music, right? I totally get it. With this being said, I thought that this article made a ton of sense in since people who love jazz music aren't going to always have musicians with them.
From a writing standpoint as well, plugins make a lot of sense. If you're producing music, sometimes you can spark inspiration off of another instrument and a simple riff you come up with.
While a lot of jazz musicians may not like the idea of plugins, I believe everyone can agree on the fact that exploring new ways of writing and growing as a musician is always best.
I would love to see what some of the best piano players of all time would've been able to accomplish with some plugins.
Conclusion
There are many different VSTS that you can find when it comes to jazz composition. I hope this list has helped guide you to some new options in your production.
If you can't get enough of jazz in general, check out my article on some really great piano fake books. These will go well with some jazz VSTs as well.