Cyber Monday is once again upon us which has lead me to dive deep and scrape the best offerings available. There are some great early Black Friday deals at Sweetwater that run through Cyber Monday that you need to check out.
Where Can I Find The Christmas Deals/Cyber Monday

Sweetwater is running Christmas deals for keyboards/digital pianos until Christmas.
There are some significant price drops for the keyboards below, I highly recommend checking out all of these options as these are some of the best products on the market.
Here is our top recommendation for Black Friday digital pianos as it is marked down by $800 and it's brand new. I just spent some serious time with this keyboard and it's fantastic.
Incredible Mini Grand Piano
Roland GP-3
The GP-3 is hands down my favorite action in a digital piano near its price-point. It gives you the feel of a smaller baby grand piano, and surprisingly has better action than some acoustics.
View Price At Sweetwater
We earn a commission if you make a purchase, at no additional cost to you.
Here's my favorite picks from Sweetwater for 2023:
The following Cyber Monday/late Black Friday deals range from digital pianos to synthesizers.
Amazon
Here's a quick link to Amazon's Early Deal Page for Keyboards.
My favorite deal at Amazon this year is the Donner DEP-20. This is an excellent choice if you're looking for an incredible option for kids this Christmas.
Amazon will be putting deals up for the next few days, all the way through Black Friday and Cyber Monday. You can expect to see sales on some of the keyboards mentioned above that Sweetwater has.
Guitar Center
Guitar center has some great Cyber Monday deals list below.
I highly recommend checking out each keyboard I have mentioned on this list. These are the ones that not only good deals, but are also just great keyboards in general.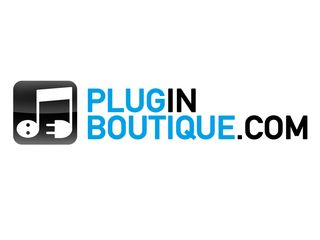 How To Prepare For Black Friday/Cyber Monday & Christmas Deals
Unsure how which keyboard to choose? Here are some guides I have written to help you decide.
When it comes to all things keyboards, I will do tell you my honest opinions on the best deals as soon as they come out. Report back to this page in the next couple of weeks to view some of the deals.
If you're wanting to buy now and you're unsure of if you should wait for Cyber Monday and Black Friday, I would say that you should 100% just wait.
Sweetwater, Amazon, Guitar Center Keyboard Deals For The Holidays
Be sure to check in on this page throughout Christmas, Black Friday, and Cyber Monday. If you have any questions as to which deal you should go for, please leave a comment and I will try my best to guide to making the best keyboard choice. Happy Holidays!!