Have you heard crazy-sounding drums that sound like the actual recording? Chances are those are coming from electronic drum sets. I've heard and seen some amazing productions live and I'm always fascinated by what's going to come out of someones electronic drum kit.
Now, as you know, I'm a huge fan of bands who try to reproduce as much as they can live as they do on their recordings. With modern production, we're seeing a lot of electronic kits being used in the verses of songs or even the whole song.
Check out these guides here as I believe they are great for touring bands.
If you use one live, you can fully take advantage of some amazing sounds and samples that you can program into your kits.
Touring With Electronic Kits
Touring with electronic kits is actually really simple. They break down pretty easily and they are set up rather easily as well. You typically will see these used as auxiliary kits as the drummer will normally play their acoustic kit. However, there are bands who go fully electronic and have their kits dialed in for each song.
Due to the impact of modern productions, electronic kits are becoming more and more popular.
Why Are They Good Options?
Because they allow you to completely change up your sound. If you can make use of them and play, rather than having a track play the electronic parts, it makes you more of the show. The number of possibilities with electronic kits are endless when it comes to triggering samples.
Samples
You can easily program your drum kits for each song so that you're ready in every way possible. You can also download samples and effects to launch from your kits to use in between songs. Twenty One Pilots uses an electronic drum pad made by Roland and they do a fantastic job at triggering samples and playing crushed kits.
It is pretty easy to find some great kits these days and with some time and practice, you can learn to use them live and for practice.
Playability
While, similar to a piano, you're never going to beat the real thing, some kits are dynamite. With electronic kits, as you go up in price, you drastically go up in quality as well. Some of the top kits are actually more money than real kits and that blows my mind.
The playability of them is pretty solid. This is going to depend on the quality of the kit, but overall, they play pretty close to a real kit. With this being said, they're not going to feel like real kits and you might have some bug issues and glitches, but once you take time and iron everything out, you should be fine.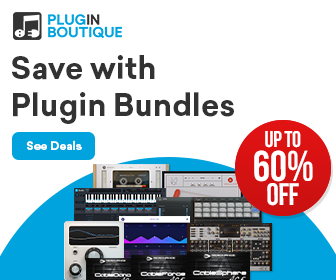 I heavily recommend watching videos on Youtube of tutorials as there are really some great musical resources there these days.
Stock Sounds
The stock sounds on the kits might surprise you, depending on which you go with. Read countless reviews and watch tutorials that show the stock sounds. If you don't like the stock sounds, you can easily go to samples and start to get those sounds over to your kit.
Who Makes The Best Electronic Drum Set?
This is definitely a debatable question. I would say that Roland and Alesis are the two heavy-hitters, with Roland being the most desired company currently. Some of their kits are out-of-this-world.
If you're looking for a resource, check out this thorough review of electronic drum kits here.
Conclusion
It is my opinion that electronic drum sets are perfect for touring drummers and it is evident by the number of drummers who are starting to utilize them along with electronic drum pads.