There are many different digital piano brands and if you are new to music, it can be difficult to know what the best brands are and which you should try and avoid.
I recommend checking out my favorite digital pianos currently on the market. I break down all of my favorites for all levels of skill.
The following are my favorite brands of digital pianos, ranked from #1-#5. These rankings are based on my own personal experiences with the digital piano lineup and the popularity of the brands, but obviously, every single digital piano is different and every pianist is also different. Give these a look, and see if you find yourself agreeing with me.
Remember, I have picked my favorite brands so I think highly of these companies. You may not agree with me and might find yourself liking a brand I don't like as much as you do. The main things that I hold highly are the keys, the sample sounds and the speakers.
#1 Kawai
Kawai actually started as a piano manufacturer before they started making digital pianos. This is evident to me in the way that they play and feel on your fingers. The companies founder, Koichi Kawai was born in Japan in 1886 and his neighbor was actually Torakusu Yamaha.
It is crazy to believe that two of the best digital piano manufacturers in the world were neighbors and Yamaha took Kawai in as an apprentice. A lot of musicians hold Kawai close to the heart when it comes to digital pianos.
I think the Kawai MP11SE is one of the best digital keyboards around right now.
Kawai makes great key-beds that feel really awesome on the fingers.
I personally think that Kawai has the most realistic sounding piano samples
Kawai makes some expensive keyboards so I do recommend their keyboards for more advanced or serious musicians. They make digital pianos that professional pianists play on and they definitely focus their game around serious musicians. You're not going to see a ton of entry-level keyboards with Kawai.
#2 Roland
I personally have had really good experiences with Roland digital pianos and I own the Fantom FA-08. The first keyboard I had from Roland lasted me over 10 years before I upgraded to a newer model. This goes to show that they make products that last and stand the test of time really well.
Read more about my favorite Roland's here.
It is a well-accepted fact that Roland makes some of the most realistic key-beds available right now. The main reason I still play Roland over Kawai myself is that the key-bed feels just like an ivory piano does. Nothing beats the feel of the ivory key-beds so I tend to like playing keyboards that resemble them as much as they can.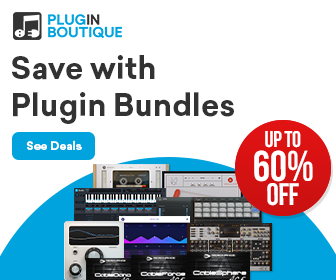 Roland makes keyboards for musicians from beginner to professional and I would recommend them much more than a company like Williams. Williams makes some entry-level keyboards, but I prefer Roland over them. Roland has been pumping out quality keyboards since the 1970s and they are often voted #1 for digital pianos.
Roland isn't exclusively digital pianos so keep that in mind when browsing their catalog
Roland's typically have a lot of cool pre-sets on their keyboards and I really like their speakers that are built in.
#3 Yamaha
Many people would rank Yamaha higher than what I have them as far as brands go. I actually really do like Yamaha's and I think they make some fantastic keyboard workstations and they might even have the best one out right now. I still own my first keyboard to this day and it happens to be a Yamaha. I keep it just as a novelty, but I still play on it weekly and it is crazy that a keyboard from 15 years still sounds good.
Here are some great Yamaha beginner keyboards.
Yamaha makes a great digital piano and there are good piano companies that are actually under Yamaha right now. Bösendorfer makes good pianos and they have been under Yamaha now since 2008.
When you go into a store such as Guitar Center, you will notice the crazy amount of Yamaha keyboards in their store. This is because Yamaha is the most popular brand when it comes to digital pianos right now. They also make keyboards for every level of pianist.
Yamaha is the number one selling keyboard company currently
Yamaha makes digital pianos, synthesizers, and pianos
I don't personally like the key-beds on Yamaha's as much as on Roland or Kawai and for that reason, I don't have them ranked as high. Keep in mind that this is my own personal preference and you could like something totally different than myself as I know a lot of musicians who absolutely love Yamaha.
#4 Kurzweil
Founded in 1982, and Kurzweil put out their first keyboard in 1983. I personally have only played on Kurzweil a handful of times myself, but I remember each time that I did. I like the way their speakers sound on their Kurzweil Artis series a lot.
Kurzweil isn't a huge brand in the piano industry, but I still think they are definitely deserving to be talked about. The only thing I can say that is negative about them as that they don't have a ton of keyboards available. They do what they do well, but they have a limited amount of products.
#5 Korg
I want to say that I am a huge fan of Korg synthesizers. I also do really enjoy their digital pianos. I guess I just haven't personally taken the liking as many keyboardists have in the industry to Korg. Found in 1962 in Japan, Korg began making the top of the line keyboards.
The Korg Kronos is one of the biggest names in the keyboard workstation world. The Kronos is one of Korg's staples and it is a big reason for their popularity growth in the last few years.
Korg makes keyboards that are more on the expensive end of things. Because of this, I wouldn't really recommend them as a good digital piano brand for beginning students to be looking into. Korg gives you a lot of different pre-sets and they also have nice speakers built-in. I currently own the Micro-Korg synthesizer and I have been using it for the last 10 years now in music.
#6 Nord
You will probably be surprised that I have Nord at 6. Keep in mind that I do still like Nord and I have played on the many of times. My problem with Nord overall is their price. About 6-8 years ago all you would see were Nord's in the touring world. Every single pianist played a Nord live pretty much. This is because they have fantastic piano sounds and organ sounds.
I personally have never loved their key-beds and their key-action. This is the reason I have them back here on the list. These are made for the professional pianist or touring musician. Their sounds are streamlined for ease of use with the layering of sounds. Nord's popularity went down with the introduction of MIDI controllers, seeing how controllers have taken over the live world.