Finding the best organ VST sounds is something that I have been actively doing for the past few years now. If you have ever played on keyboards growing up, you probably noticed that a lot of the organ sounds aren't very realistic sounding.
Quick Look At My Favorite Organ Plugins
IMAGE
PRODUCT
DETAILS

Editor's Pick

Lakeside Pipe Organ

1,584 Organ Samples
Absolutely Beautiful Sounds
Inexpensive

Runner Up

Halion 6

Massive Library
Diverse Sounds
Great For Film Syncs

Alternative

Omnisphere

14,000 Sounds
Massive Library That's Diverse
Nice Interface
The reason why I like to use an organ VST is that they give you so many different options when it comes to tweaking your organ sounds and they sound very realistic.
The Use Of Organ VSTs For Church
If you are playing in a church band then you are definitely going to want some lush sounding organs for worship. A lot of music that you play in the church will be played on organs and rather than using a cheaper keyboard with organ sounds, you could get a MIDI controller and download some awesome sounding VST's.
If you play in a church, I recently reviewed wireless microphone systems for the church. You can read about these at the link above.
Why Use An Organ VST Rather Than Just A Keyboards Organ Sounds?
I like to use VSTs because they give you so much more control of your sounds. A lot of the nice ones come with amp simulators that really let you test the waters and dial in your organ sounds the way that you want them to sound.
I personally prefer MIDI controllers over keyboards just because you have unlimited sounds.
What Kind Of Music Are Organs Used In Typically?
Organs are used all over the music spectrum from jazz all the way to heavy metal and pop. The organ is a very versatile instrument because it can invoke so many different emotions that fit well with all styles of music.
For example, the main part of the Coldplay song "Fix You" is an organ and that sets the stage for the entire song. This is one of my favorite examples just because it sets the song up so beautifully.
Let's take a look at my favorite organ plugins below.
Best Organ VST Plugins
1) Lakeside Pipe Organ – Soundiron
The Lakeside Pipe Organ is an incredible plugin. This thing literally took my breath away when I started playing chords on it.
Soundiron is one of the best in the business when it comes to plugins, and this is no exception. This is for organ purists as this library is just organ plugins.
You can view my favorite electric organs in this article here.
Sounds
These are my personal favorite organ sounds. There aren't any other sounds outside of the organ, but you're here for organs anyways.
Overall
When you break down price and overall sounds, this gets my top picks for organs.
2) Adam Monroe Organ Plugin
I recently stumbled upon this plugin and I have to say, this definitely needs to be checked out if you like organ plugins. This was sampled from a Hammond M3 tonewheel organ and its whole purpose is to capture the feeling and sound of a B3 organ out of a leslie speaker.
The one thing that I really want to point out is the interface. The interface reminds you completely of a real organ and while this is a small detail, it's a super nice touch to a great plugin.
Sounds
The sounds are convincing and full. When recording my bands second album, we used a B3 and this plugin really makes you feel like you're playing on an actual B3.
Overall
Overall, the only thing that could be a problem for some is if you like using the Kontakt Player. A version of this plugin has not been built to support this, however, it is standalone and doesn't require Kontakt. The good thing here is that Kontakt is extremely expensive and this plugin is the opposite.
Check out this video here to hear it in action.
3) EZkeys Pipe Organ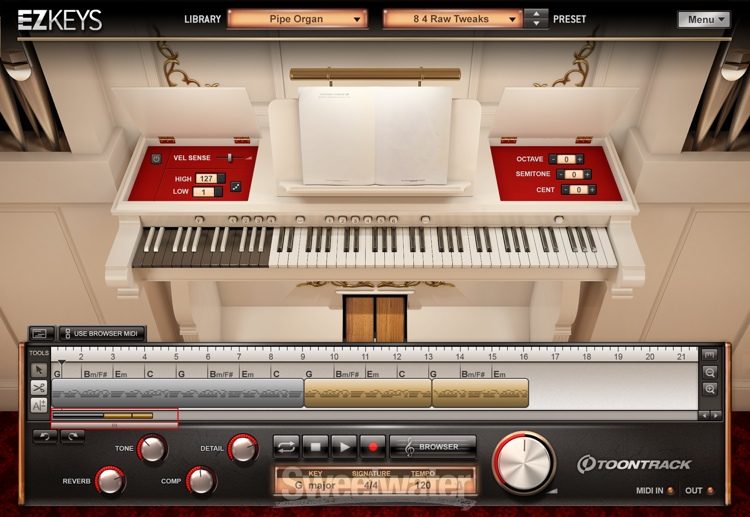 EZkeys is well known for their VSTs, specifically their piano plugin, which is one of my favorites. This is a classic recreation of the pipe organ in a plugin form.
This is fully compatible with any other EZkeys libraries and the samples of this pipe organ were taken from a pipe organ in a church from the 13'th century.
Sounds
This is where this VST truly excels. You have 8 different effect chains, which are as followed:
Raw Tweaks: Your basic preset
Cathedral: Full reverb that is designed for the size of the room
Church Walls: Control the reverb, delay speed, reverb time
Ambiens: Tape delay, phaser, tremolo, chorus, pitch shifter
Machina: Distortion, LPF/HPF
Torquedo: Vibrato, Filter, LPF, EQ, Pitch Shifter, Distortion, Tape Delay, Plate Reverb, Tremolo
Modulatio: Flanger, LPF/HPF, Hall Reverb, Pitch Shifter, Distortion, Filter, Plate Reverb
Octavus: EQ, Filter, Fuzz, Tape Delay, Plate Reverb, Pitch Shifter, Vibrato, Distortion, Inverse Reverb, Spring Reverb
Overall
The Pipe Organ by EZkeys is for organ lovers who don't want to shell out the money for a real one. Overall, the sounds are beautiful and completely usable for any level of music production.
4) Steinberg Halion 6 Product Review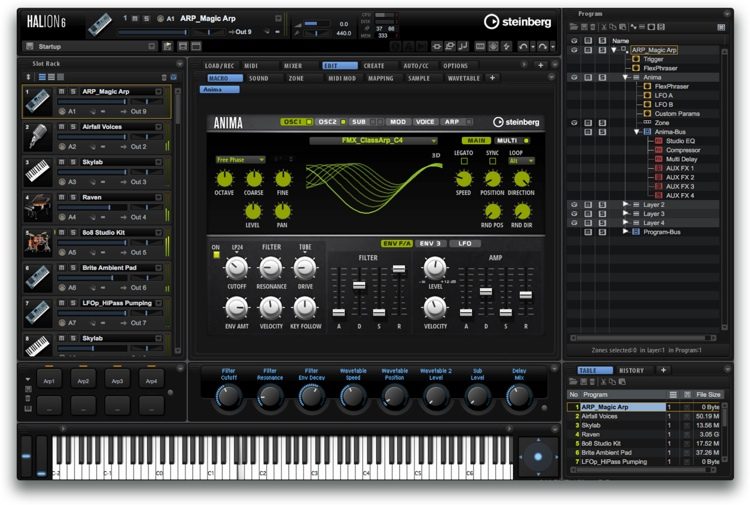 The Steinberg Halion 6 is a plugin that was designed to have the best possible acoustic sounds sampled. This is an impressive VST, however with the rapid growth of VST's, I don't think this is on the level of some of the ones out there right now.
The organ sounds are pretty good in this sample pack, however, we will look at another sample pack that gives you a lot of flexibility as well.
Steinberg Halion 6 Sound Manipulation
Something I really like with this is how much you are able to shape the sounds you're working with. There are a lot of great VST's out there, but some of them don't give you the ability to tweak the way the Halion 6 does. If you are producing film scores, this is a great one to work with as a lot of the sounds are very natural sounding and produce great atmospheric sounds.
Key Features
State of the art sampler created for the adventurous musician
The library includes over 3,400 sounds

Powerful multi-timbral audio engine with disk-streaming sample playback, tone-wheel organ simulator and high-end virtual analog, granular and wavetable synthesis

Huge-range of high-end audio effects including reverb and VST amp simulators

Advanced library creation tools including Macro Page Designer, drag-and-drop Library Creator, and HALion scripting
Overall Thoughts On Steinberg Halion 6
Overall, I think this is a very solid product that gives the musician a lot of tweaking abilities. However, for the price, I want to introduce you to Spectrasonics Omnisphere 2.
5) Spectrasonics Omnisphere 2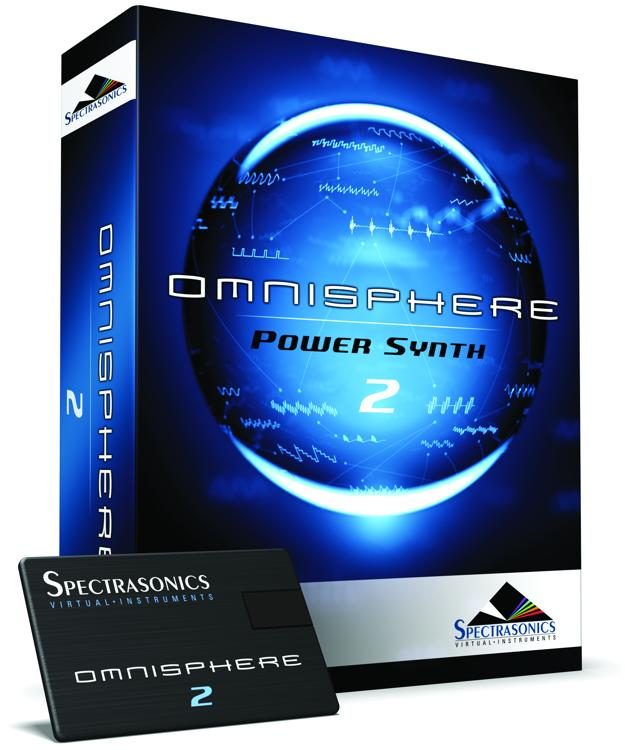 Omnisphere 2 is hands down one of the best organ VST's currently on the market and this includes being used for straight-up organ sounds.
I have personally always loved this plugin because it gives you so many different acoustic samples that sound top-notch. I would bet that most modern producers have Omnisphere 2 for the reason of being able to have so many different sounds at your fingertips.
The organs in Omnisphere 2 are top-notch and you can also pick between different amp simulators as well. The reason why I lean towards Omnisphere 2 for organs is that I tend to lean towards Omnisphere a lot for many different acoustic instruments. You can create a beautiful ambiance with this plugin in the organs by tweaking them to your liking.
Key Features
Includes over 12,000 sounds
Over 400 New DSP Waveforms for the Synth Oscillator
Sound-source Reversing
Expanded Modulation with new sources and many more targets
Powerful New Granular Synthesis algorithm
Hundreds of new Circuit Bent Sound-sources
Built-in arpeggiator
Brand new interface for ease of use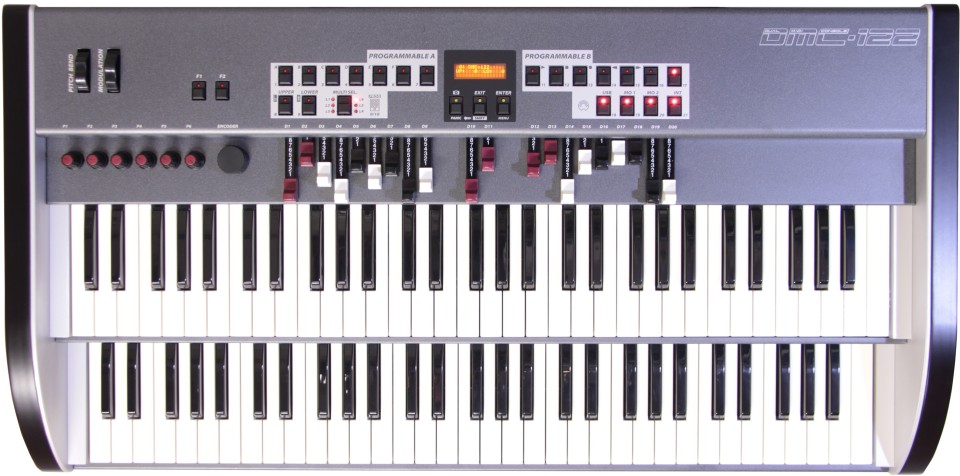 I had to include this product on this list. This is arguably one of the most popular software options that you can use. I believe that that they also just updated it. With this being said, I highly recommend watching some youtube videos on it.
Conclusion
Overall, my favorite organ VST is EZ Keys Pipe Organ.
I think this is the beauty in music, you really can pick and decide what is right for yourself. Everyone's taste will be different, but a lot of people have great information to provide. Take to it like a sponge as they could share something to you that really connects.
Are you using any organ plugins or plugins that you like the organ sounds on? Let me know in the comment section and we discuss in more detail.