Winter NAMM 2021 is coming up and I have to say, there are some amazing keyboards & digital pianos being announced already. This could perhaps be one of the better NAMM's just based on what I've already seen.
If you're not familiar with NAMM, it stands for "National Association Of Music Merchant's," and it has been running since 1901 when it launched in New York.
I find this incredible as it has grown into such a force in the musical instrument world today.
Like every year, you can expect the heavy-hitters in the industry such as Korg, Roland, Yamaha, Arturia, Akai, & Kawai to be present with some great new equipment.
Where Can You Buy The Latest NAMM Keyboards?
While there are a couple of places that you will be able to purchase the latest NAMM gear, my personal favorite is Sweetwater.
With this being said, I am an affiliate of Sweetwater, however, I've also been buying musical equipment for the last 20 years and I've yet to find a better company to purchase from.
Sweetwater gets to put up a lot of the NAMM keyboards for pre-order and this is something that is super nice.
You can view whatever is available from NAMM 2021 at the link below.
NAMM 2021 Keyboard & Digital Piano Releases
The following are all of the major brands featured at NAMM and anything that has been announced as of now! I will be updating this article as new keyboards & digital pianos are announced.
Roland
Roland has kicked off NAM 2021 with some promising keyboards including the reimagined FP-series. The FP series has been extremely popular for digital pianos near that $500 range.
Roland FP-30 X
The FP-30 X is the newest creation of the famous FP-series. Roland has done a few things to sharpen this already fine tool, making it one of the biggest competitors for digital pianos under $1,000.
This is sure to become one of Roland's best selling digital pianos.
Roland FP 60X

The FP 60X is an impressive digital piano that is packed with 256 note polyphony and also Roland's famous PH-4 key-bed with escapement. This is designed to emulate an acoustic piano to the best of its ability, and it does a fantastic job.
Roland FP-90X

The Roland FP-90X is the most expensive digital piano in the FPX series. The key-bed is the Roland PH-50 and they are constructed with real wood amongst other materials.
I've had the pleasure of playing on this key-bed and it plays very similar to a real acoustic piano.
Roland RP-701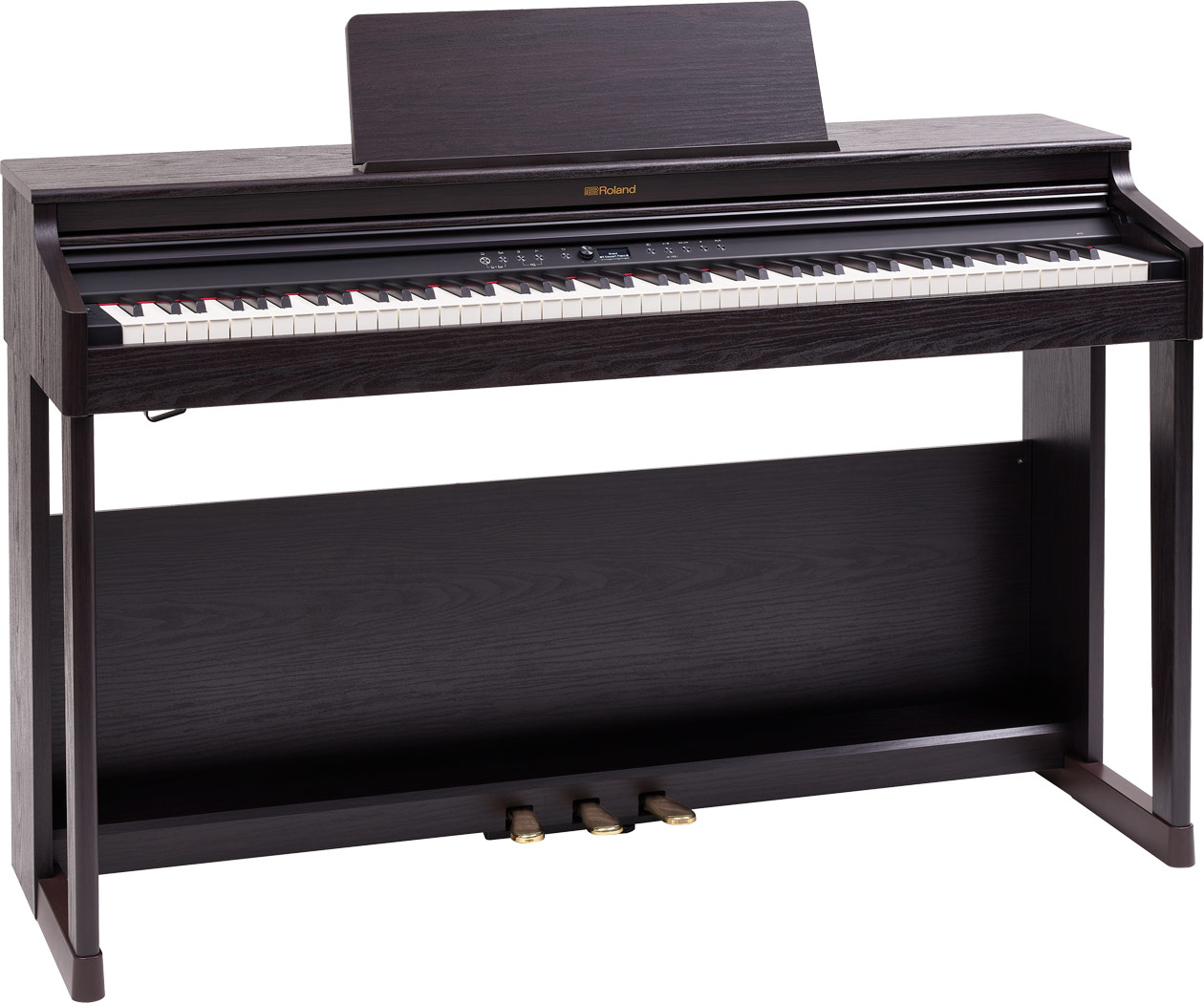 The Roland RP-701 is a look at a digital piano that is perfect for classrooms or private lessons. You will notice the PH-A4 key-bed from Roland which is a solid key-bed for this price range.
Korg
Korg LP-380U
The Korg LP-380U is Korg's newest version of the LP-380 series. They have made a couple of improvements to make this newest invention worthy of creation. This is not yet on sale as it hasn't been completely announced yet.
Korg XE-20
The Korg XE-20 is the newest creation from Korg regarding keyboard arrangers. This has 88 keys and it is being advertised as a digital ensemble piano.
Basically, this is a professional look at a keyboard arranger with weighted keys.
Korg Nautilus

The Korg Nautilus is looking to be the workstation keyboard that challenges the Korg Kronos.
This has more presets and has been streamlined to make it easier on the producer to use it right out of the box.
It is not currently out, but it is available for pre-order at Sweetwater. The Nautilus is available in 61, 73, and 88 keys.
Yamaha YC Series – (73 & 88)
Yamaha has currently released information that they will be releasing the Yamaha YC 73 and YC 88. This comes as no surprise seeing how the YC 61 has been such a big hit for Yamaha.
If you are an organ enthusiast, this keyboard is for you. This can also be used as an alternative to Nord keyboards that are similar.
Yamaha EZ300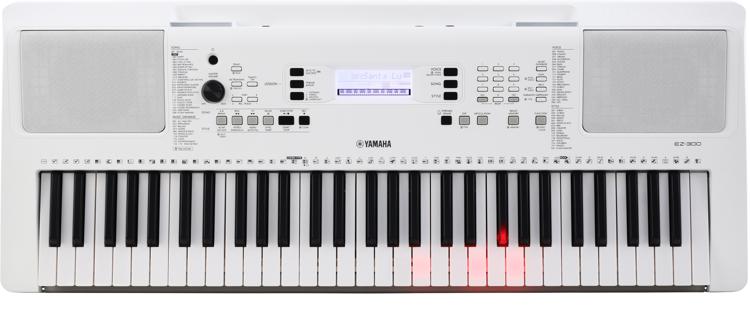 The Yamaha EZ300 is Yamaha's newest keyboard for beginners. This comes in at an extremely affordable price-point and it is targeted towards beginners.
You will notice that this keyboard packs in a ton of different sounds to keep beginners interested and it also has keys that light-up to teach important dynamics.
Wrapping Up
These are all of the new releases for NAMM 2021 keyboards edition that we have been able to find so far.
Come back in a few days to see what else is featured this year at NAMM 2021.