Winter NAMM 2020 is coming up and I have to say, there are some amazing keyboards & digital pianos being announced already. This could perhaps be one of the better NAMM's just based off of what I've already seen.
If you're not familiar with NAMM, it stands for "National Association Of Music Merchant's," and it has been running since 1901 when it launched in New York.
I find this incredible as it has grown into such a force in the musical instrument world today.
Like every year, you can expect the heavy-hitters in the industry such as Korg, Roland, Yamaha, Arturia, Akai, & Kawai to be present with some great new equipment.
Where Can You Buy The Latest NAMM Keyboards?
While there are a couple of places that you will be able to purchase the latest NAMM gear, my personal favorite is Sweetwater.
With this being said, I am an affiliate of Sweetwater, however, I've also been buying musical equipment for the last 20 years and I've yet to find a better company to purchase from.
Sweetwater gets to put up a lot of the NAMM keyboards for pre-order and this is something that is super nice.
You can view whatever is available from NAMM 2020 at the link below.
NAMM 2020 Keyboard & Digital Piano Releases
The following are all of the major brands featured at NAMM and anything that has been announced as of now! I will be updating this article as new keyboards & digital pianos are announced.
Roland
Roland A-88 MK II
The Roland A-88 MK II is an exciting MIDI controller as it is an 88 key controller that features a great key-bed.
This keyboard also brings to the table MIDI 2.0 and this is the first keyboard to do so. There are still a lot of questions about MIDI 2.0, but at this time, it looks like it's pretty much just an updated version of MIDI with some tweaks.
I recently did a full review of the Roland A-88 MK II that you should check out as I fully break down what I really like and am on the fence about.
Overall, this should definitely be on your radar and I recommend watching videos on Youtube when NAMM comes out with them.
Roland GPX-F1
While Roland hasn't released the GPX-F1 yet, we have already gotten a glimpse of it. This is a crazy digital piano that looks like it is from the year 2100.
I personally think it's a cool idea, but I am curious as to what it brings to the table, other than aesthetics.
Korg
Korg Wavestate Wave Synthesizer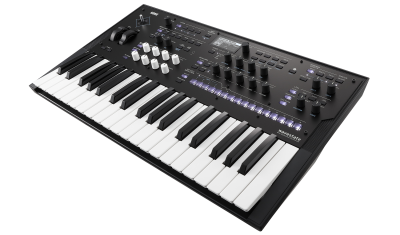 The Korg Wavestate Wave Synth is based on the legendary 1990 Wavestation. This is one of my most anticipated releases for NAMM 2020 as far as synths go.
I believe that this synth is going to make some noise in the keyboard world as far as hardware synthesizers go.
As far as a hands-on approach, this is a synth-lovers dream. There are so many different controls and parameters for you to tweak into your dream sounds.
The arpeggiators are insane sounding and I truly believe that this will be a favorite in 2020 from a lot of people.
Korg SV2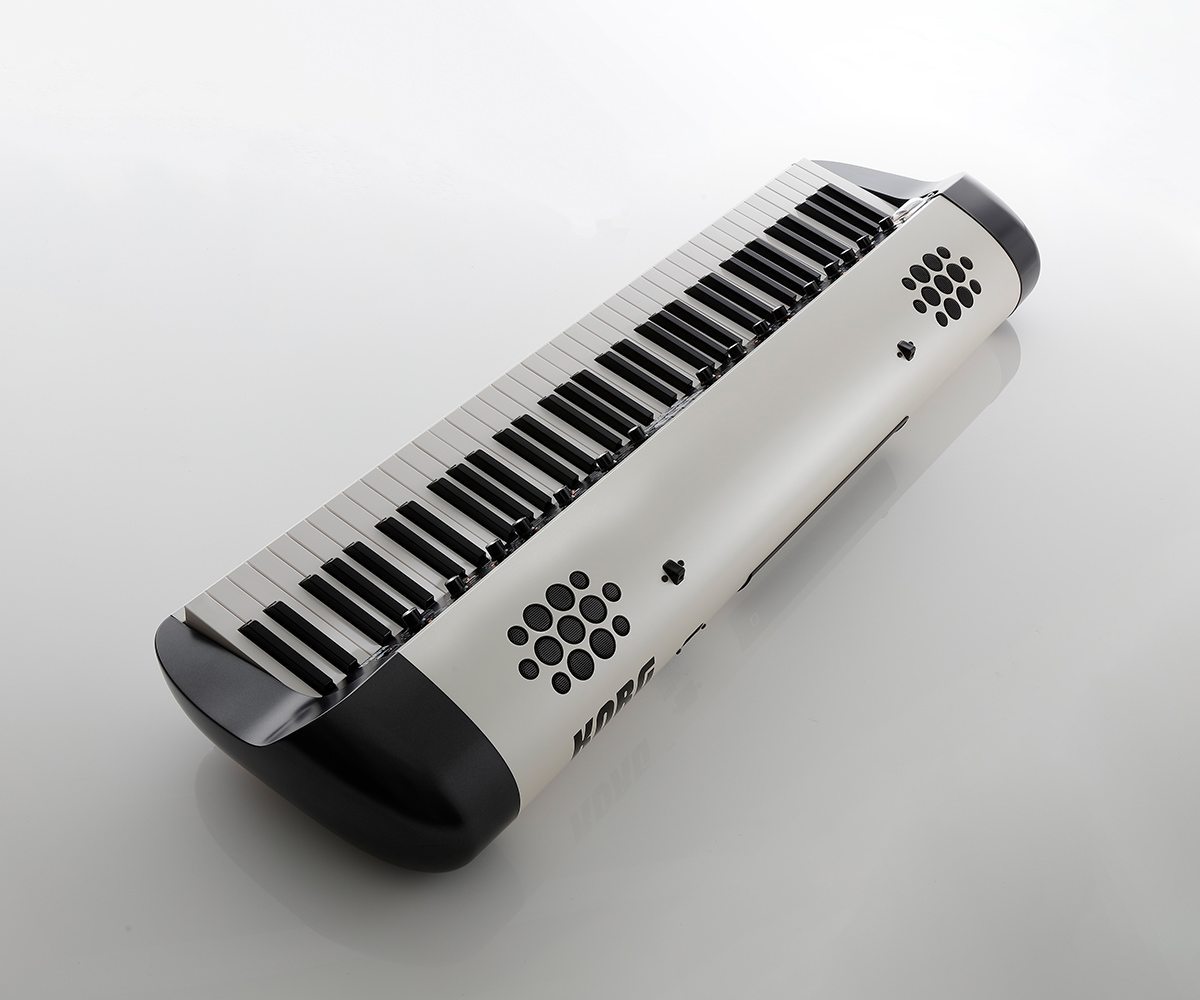 The SV2 is Korgs latest stage piano that looks to be the real deal. This is the successor to the SV1 and I believe Korg made some serious upgrades.
The piano sounds & electric piano sounds have come a long way and sound beautiful. The SV2 uses Korgs flagship RH3 graded hammer action keybed and it plays with some great action.
Studio-level Effects & Valve Reactor Circuit
The Korg SV-2 gives you incredible effects that can really add to the dynamics and richness of your sounds.
It uses the valve reactor circuit to deliver warmth and fatness to your sounds as well.
Korg I3 Workstation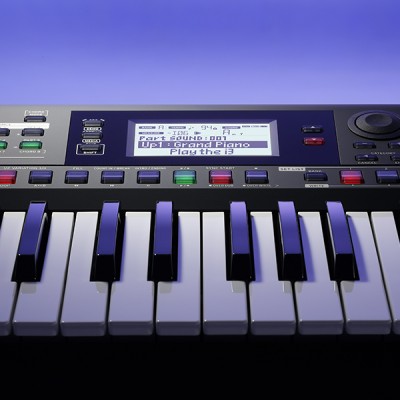 The Korg I3 is Korg's latest and affordable keyboard workstation. At first glance, it looks like they focused on creating something that allows for ease of capturing ideas.
For the price, Korg packed a lot of sounds, coming in at over 800 presets to pick from. There's also an onboard sequencer, which I think is a great addition.
Korg XE20 Digital Ensemble Piano

When looking at the XE 20, I immediately thought of a keyboard crammed into a digital piano.
The layout definitely feels like a keyboard and it also kind of a look likes one of their 61 key keyboards.
Korg delivers with over 705 sounds on this ensemble piano and it also has a naturally weighted hammer action key-bed.
I believe that this is a win for Korg as it isn't crazy expensive and it is perfect for beginners to intermediate players.
Korg RK-100S 2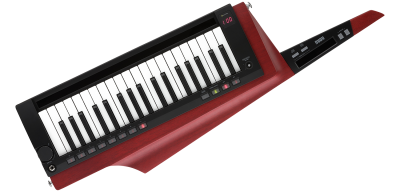 Korg just announced its newest keytar, the Korg RK-100S 2. This is the successor of the popular RK-100S and it has been long-awaited, especially since all of the other heavy-hitters have dropped keytars recently.
Just like its predecessor, the RK-100S 2 comes in red and black. Overall, it looks very similar to its predecessor as well.
It will be very interesting to see how this competes against the likes of the Alesis Vortex 2 and the Roland Ax-Edge.
Korg ARP-2600 FS
The Korg ARP-2600 FS is honestly one of the coolest and most exciting products that I've seen in recent years. The original ARP-2600 is an iconic beast and I think this is such a cool idea for Korg to remake it.
I've had the pleasure of using a VST that is the ARP-2600 and it is absolutely fantastic. It shows you how much you really can do and achieve with this instrument.
I personally believe this will be a hard one to top for other companies at NAMM, but I am excited to see what keyboards are all brought to the table.
Arturia
Arturia Keystep Pro
The Keystep Pro puts the 37 key MIDI keyboards on the map, bringing in a 4 track polyphonic sequencer. This keyboard itself is equipped with aftertouch and the keys are velocity-sensitive.
In my opinion, this could easily become one of the top-dogs for MIDI controllers moving forward.