Piano Cover Videos are a rabbit hole that we have all climbed into at one point of our existence.
Over the years, YouTubers have created channels that show off their skills and allow them to build up their own personal brand.
Aside from Youtube, you can also use other social media marketing platforms to show your piano skills such as Tik Tok, Instagram, Twitch, Facebook.
*I recommend looking into social media marketing companies for when you're first getting started. Having someone help you with a social media plan for the main platforms can be crucial in the beginning.
Most people don't know that there is actually a lot that goes into making a piano cover.
If you're someone who is looking to making high-quality piano videos and grow their following, you've come to the right place.
This guide that I've created will help you make decisions no matter what your budget is.
If you're using an acoustic piano or a digital piano, you can choose to just capture the audio on your camera or with external microphones without having to record into your computer.
The three most popular ways to make piano covers are:
Smartphones – Instagram/Tik Tok
Action Cameras – Instagram/Youtube
DSLR Camera – Youtube
You can use these techniques with external microphones, with an audio interface or with a DAW in which you would pre-record your cover and then play along with it.
Below is a video that our videographer captured of me playing one of our songs. For this, we rented out a great piano studio and used a simple 2 overhead mic setup with a DSLR camera and audio interface.
To line up the audio, we did what you do for films and created a "mark" which was from us just clapping.
I wanted to show this, just so that you can see that I have experience in this field.
The film was shot by Jake Maciosek and the audio was captured by Nick Cesarz.
I do link to Sweetwater, my favorite musical equipment retailer for certain items that you may want to pick up for your videos. These are optional, but worth checking out. You can browse Sweetwater at the link below or continue reading.
Examples Of Youtubers Crushing It With Piano Covers
While I've made Youtube cover videos of my own, I also wanted to just list some great Youtubers who have grown their audience.
Their setups range, but for some of them, they use fairly simple setups, which is encouraging.
Peter Buka
Francesco Parrina
Peter Bence
Gamazda
Lara6683
So, what is the reason why they were able to really grow their channels? Well, it's a combination of a few different things including, talent, planning, and consistency.
Like anything, making great piano covers and being consistent is extremely important.
Also, having your own flare with each cover you do. Most of these channels have their own playing style and feel behind each cover. You want to give your audience a reason to come back to your video and not go to someone else's every time.
If you're new to piano, you can check out some awesome lessons by one of my favorite companies, Pianote here.
Keyword Research On Youtube
When you go to Youtube, it is important to do a quick check on covers you want to do. Scope out what is on page one as this is basically the only page that matters for view count.
You can find older songs that don't have a ton of piano cover videos, these are great ones to select.
For example, the song, Through The Fire And The Flames piano cover doesn't have a ton of piano covers showing on page one. This tells me there is opportunity to get there.
Picking new songs is also important. The song, "Dance Monkey" was a huge one to do as it became so popular. Try to stay ahead of the curve and almost guess songs that you think are going to get big. You can do this by looking at songs that are big on Spotify and Tik Tok or even on the radio.
How To Make A Piano Cover Video
Below is a list of what you will need for making Piano Covers. If you are just using your camera audio, then you won't need the equipment marked with a *.
Camera
Stands
Headphones*
Studio Monitors*
Lighting
Computer For Editing*
Editing Software
Piano/Digital Piano
*Note: You can use any digital piano. If you don't have one, take a look at our list of digital pianos that are cheaper than $300.
There are a few different routes that you can go and they all depend on your budget, preference, and time.
Once you decide on your camera route, you will want to start testing out your lighting and setup. The overall aesthetic important if you're trying to really grow your personal brand.
Check out and compare the above piano channels that I mentioned. These are people who are crushing the piano cover game.
Microphones, Do You Need Them For Piano Covers?
The short answer is, no, you do not. In some cases, you can use them and I have actually gone the route of doing both.
You can choose to use microphones on an acoustic piano, however, sometimes, you are able to capture really good audio without them.
If you're looking to capture audio of your acoustic piano and you want to use microphones, I recommend using the Rode NT55 mics. They are on the cheaper end, but great if you're looking for mics for your piano.
Rode NT 55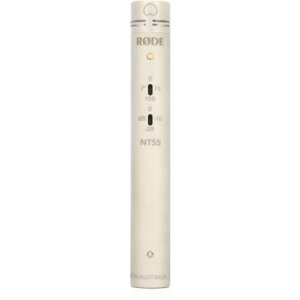 Note: If you go this route with microphones, you will also need an audio interface.
For this, I would recommend the Scarlett 2i2. As featured in my article for the latest interfaces.

Lighting
One of the easiest things to forget about when shooting videos are the lights. The lighting in your piano videos is extremely important if you want to have a video that looks pro.
While I'm not a professional when it comes to videography or lighting, I find that experimentation always works the best. Also, getting rid of harsh lighting goes a long way.
If you're really looking to get the lighting right, you can check out some lighting options. I recommend the Nanlite LumiPad 25 Soft LED.
Easiest Way To Make A Piano Cover
For these options below, you will not need external microphones and this will be your "quick and dirty approach."
Smartphone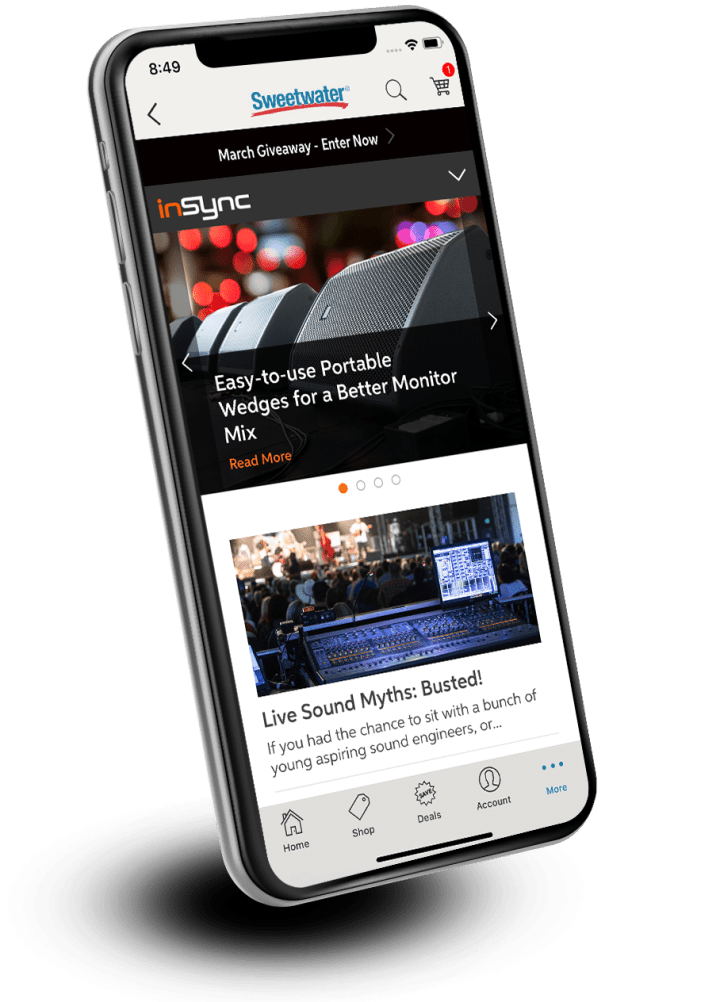 Modern phones that we have been fortunate to own, almost all have high-quality video cameras that are built-in. The reason why using your smartphone to make a piano cover is so easy is that most people have them.
You can choose to use raw audio from the smartphone or to use external mics. Be careful you don't clip your audio when recording. Listen for cracks and peaks in the audio.
To shoot a piano cover on your own with a smartphone, I recommend the following items:
Smartphone
Tripod
A Tripod mount that works with phones
There are some solid tripods that you can find that come with mounts that aren't crazy expensive. You can also check your local thrift stores if you're on a tight budget as my good friend found one for under $10.
A tripod mount just makes it super simple to capture quality video from your smartphone. You can set up your shot exactly how you want it and capture it exactly how you want to.
I recommend this option below as it is cheap, and a solid product overall.
While there are a ton of tripods you can use, I really like this one for the price and overall feel it has. It doesn't feel super cheap like some products can from Amazon.
To use your smartphone to make your cover video, you will want to set up some nice lighting, get a good space, and test your angles. Often times, you will adjust your angle a ton before actually shooting the perfect shot.
Go Pro Camera For Piano Covers – Great For Youtube
Go Pro's have gotten extremely good over the years. From the picture, to the audio that they are able to capture.
Go Pro's have the advantage of action cameras in the sense that they are very versatile. You can mount them pretty much anywhere, as seen above.
They can work as a second angle type of approach or they can easily be the main camera angle.
I've mounted a Go Pro on my keytar, my digital piano, my piano shell, and even microphone stands. They have made capturing video and audio more fun and allowed artists to experiment more.
Note: If you are wanting to launch your Youtube channel, I really think you can use the Go Pro as you start off.
Go Pro Hero 8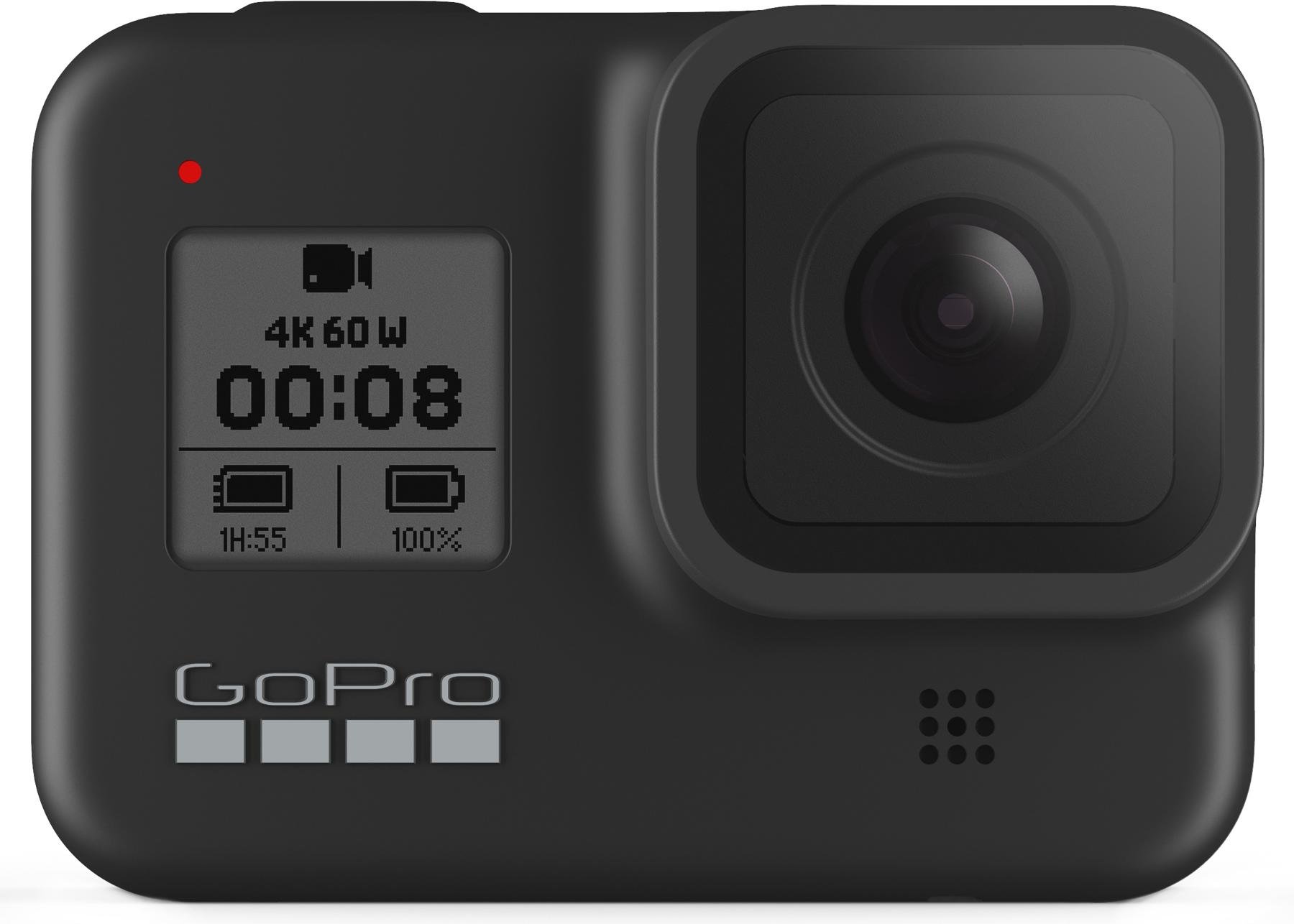 The GoPro features that are most important for shooting piano covers are below:
Hyper smooth 2.0 – For stability purposes
4K 60fps, 1080p 240fps
Photo resolution: 1MP
Live streaming in 1080
Touch Screen
Sleek design that is perfect for mounting
Bluetooth
If you're a fan of Bluetooth technology, you can also check out these wireless MIDI keyboards that you can use for your videos as well.
This is a great approach to take for uploading videos to Youtube or even to Instagram. They're easy to use and they capture quality video.
You don't need the newest Go Pro. I just wanted to make sure you were linked to the newest one.
DSLR Camera Approach For Piano Videos
A DSLR camera can be used for high-quality videos. Typically, the shot that you are capturing with a DSLR looks extremely nice.
With this being said, they are a little on the expensive side. When it comes to using a DSLR camera, you will definitely find yourself adjusting camera settings until you find what you like.
Canon EOS Rebel T7
This camera works well and it isn't terribly expensive. The Canon Rebel T7 is used widely in the music industry to capture different types of shots.
The still-photos with this camera are also really nice to use for promo clips of your piano videos.
The problem with some of these DSLR cameras is that the audio that they capture isn't great.
If you choose to use a DSLR camera, you can purchase microphones that are specifically built to capture audio for them. I would recommend the Rode Video Microphone.
Rode VideoMic Pro
This shotgun microphone attaches right to your camera and it will enhance the audio by your videos by a ton. While this microphone isn't absolutely needed, it can really go a long way for you.
What's nice about this is that if you're making a piano cover, you can capture the audio with the microphone from the camera perspective. This will make the video feel a little bit more real overall.
Recording MIDI & Using Go Pro & DSLR Camera
For this piano cover below, we used a Go Pro, a DSLR camera and some fun techniques of recording the video.
In order to get the audio, we recorded MIDI into the DAW, Cubase. Now, the DAW that you use does not matter and there are even free DAWs that work perfectly fine.
Check out my complete guide to the best free DAWs available here.
You will just need to connect your keyboard to your computer or laptop.
Note: If you have a digital piano, recording the MIDI can be a good way to go. For this version, we didn't use a click track, but we recorded the MIDI just so we could use a piano VST and really dial in the dynamics of it.
We used the East-West Gold piano plugin, but there are also a ton of free piano VSTs you can use that may sound better than your digital piano, depending on the sound.
This is the approach that you can take if you have a friend helping you record, as my good friend was able to direct and record/produce this whole video.
You can personally just setup a multitude of cameras including your cellphone to capture video as well. The most important thing here is finding an approach that you can replicate easily.
Acoustic Piano Route
If you are fortunate enough to have an acoustic piano and it sounds nice, you don't need to mic it up. I would recommend shooting the piano cover with a Go Pro or a DSLR camera if you're going the Youtube route.
It would be a lot easier, in fact, to just capture the audio with your camera or your Go Pro.
Editing Your Videos
Once you have the perfect performance, it's time to get it right on your computer or Mac. If you're going to shooting piano covers frequently, I would recommend Adobe Suite Premiere Pro.
If you can't afford it, then here is a list of editing software you can use:
Lightworks
Hitfilm
DaVinci Resolve
Now, there is a learning curve with editing your videos, so it's important to be patient at first.
If you watch a couple of the examples I linked above, you can get a feeling for how you can intro and outro your videos.
Final Thoughts
I hope this guide helped shed some light on all of the different ways you can shoot a piano cover video. If you have any questions, leave them below and I will respond quickly!