Casio just announced their newest entry-level keyboard, the CDP S100. Designed to be slim and portable, yet affordable for beginners. I think this is unique in the sense that it has 88 keys, yet it can run on 6 AA batteries, giving you the freedom to play where you want. 
Note: If you are looking for quality, but still want to keep the price low, you should also check out the Roland FP-10. It's similar to the CDP S100, but I enjoy it a little bit more. You can view it here on Amazon.
My overall opinion on the Casio CDP S100 is that is a nice choice for beginners. It's not loaded with a lot of sounds, but it is more of a digital piano than a keyboard. Weighted keys and the portability it has to offer are it's selling points. I have also been very open about Casio's sounds getting better with every release and I believe the sounds are pretty good here as well for the money. Continue reading on to see my full thoughts.
If you are looking for a digital piano, I recommend checking out my guide to digital pianos here.
Casio CDP S100 Break Down
Key-Bed
The fully weighted key-bed on the CDP S100 is one of its most important features. I am a big advocate for weighted keys with beginner students. I believe digital pianos with weighted keys really help with your finger dexterity as your beginning to learn. Dexterity will take you a long way when you start getting into complex rhythmic patterns.
The keys are made of synthetic ebony and ivory and this has been a common theme here with newer keyboards.
Portability
Definitely a big selling point for this keyboard. It is extremely light and can be powered by 6 AA batteries. When I was younger and learning the piano, I wanted the freedom to take my keyboard outside and play. The problem was that I didn't have the ability because I didn't have power sources to make it happen.
Being able to power your keyboard with just batteries is a huge plus as it also has a power supply as well. You will run it off of batteries only in times where you can reach a power source. It can last 13 hours on battery life before having to buy new batteries.
Sound
The sound to me seems like some of the older Casio keyboards. Definitely, not my favorite sounds as I thought with their latest keyboards were making big improvements. This is geared towards the beginner and does have 88 fully weighted keys, so there is that.
However, I do think people are going to wish the sounds were a little bit better as this is going to be competing the ever-popular Yamaha P-45. They are similar in price, but it's hard for me to not speak highly of the Yamaha P-45 in this case as I think it is a high-quality keyboard.
Roland recently released the FP-10 and I believe everyone should check this out.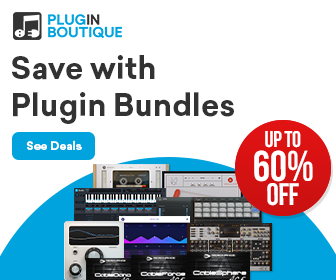 VS The Casio CDP S350
The CDP S350 is a step up on the overall sounds. I think the S350 is a better look at a digital piano, but it is also more expensive as well. Some of the things are similar, but the CDP S100 is the budget version of the CDP S350. Casio made all of their budget cuts for this keyboard in order to give a product that is entry-level, but still as high quality as they could.
Overall
My thoughts on the Casio CPD S100 is that it is a good look at a portable digital piano. There aren't a ton of portable options with 88 keys due to the weight, but this is one of them. You sacrifice a little bit in the sound department, but that is to be expected when paying such a small price.
I would recommend checking out my post on Yamaha keyboards that I recently did. I think they make some great products for beginners that you might want to look into.
I stated earlier that I think the best things about this keyboard are the sleek design, portability, and the weighted keys. This keyboard gives you what you need for a beginner, but it's not going to blow your gates down with its sounds.
Chordana is a cool feature it comes with as this is a good program for beginners. We are starting to see this program working with a lot of keyboards as it is a really good instructional program for all ages.
One last digital piano I would recommend checking out is the Yamaha P-515.
If you found this review helpful or have anything to add to it, let me know in the comments below!