Until recently, most producers have bought VSTs directly through the companies that make specific plugins. Today, there are many different places to shop for VST plugins and that is the sole purpose of this article.
While you can always go to the companies website in which products you want, you can also go to websites that sell other companies products. I have recently been having great success in doing this as you can often find great deals.
When it comes to buying software online, there are a few different categories to pick from.
Note: All of these websites that I list below are all companies that I have used before. These are all reputable websites that are trustworthy. I cannot speak for other websites or websites that give you cracked software, only these ones listed below.
I highly recommend staying away from Amazon when buying music software as the customer service will not be very helpful should you need assistance.
I went ahead and broke down which sites I prefer when searching for the following criteria.
Best Websites To Buy VST Plugins/Sample Packs
1) Loopmasters/Plugin Boutique
VSTs
Sample Packs
Synth Presets
Loopmasters and Plugin Boutique have been my go-to for a long time when it comes to getting software online. They are reputable, have a large library to pick from, and have some incredibly affordable pricing.
Whether it's loops, sample packs or virtual instruments, you will find yourself finding great deals and even free software.
Loopmasters has connections with some of the bigger companies in music software, which allows them to sell products from companies like Ample Sounds & Output.
When it comes to shopping 3rd party websites, this is one website in which you know you're getting the actual product and not getting scammed.
Overall
There are over 4 million sounds that Loopmasters is offering in total. Ranging from extremely large sample packs to vocal samples.
The website is very fast, and the checkout & delivery has always been on point for all of my purchases.
2) Producer Spot
Sample Packs
Synth Presets
VSTs
Producer Spot has built a massive following across all social media platforms and for very good reason: they have a massive catalog.
From sample packs to VSTs, Producer Spot provides you with great options. One thing to note is that the prices are all pretty reasonable and the customer service is great.
Note: Producer Spot has some incredible choices when it comes to synth presets. If you're a fan of Sylenth or Serum, you will find tons of different synth presets for them here.
You get the sense that you're talking to people who actually know music when you contact them with any questions regarding any of their products.
This is a great feeling as you are definitely not going to get this with a company like Amazon.
Overall
Producer Spot should be a website you have favorited if you're always looking to browse new production software. I check their website out every couple of weeks for deals and new software.
3) Audio Plugins.Deals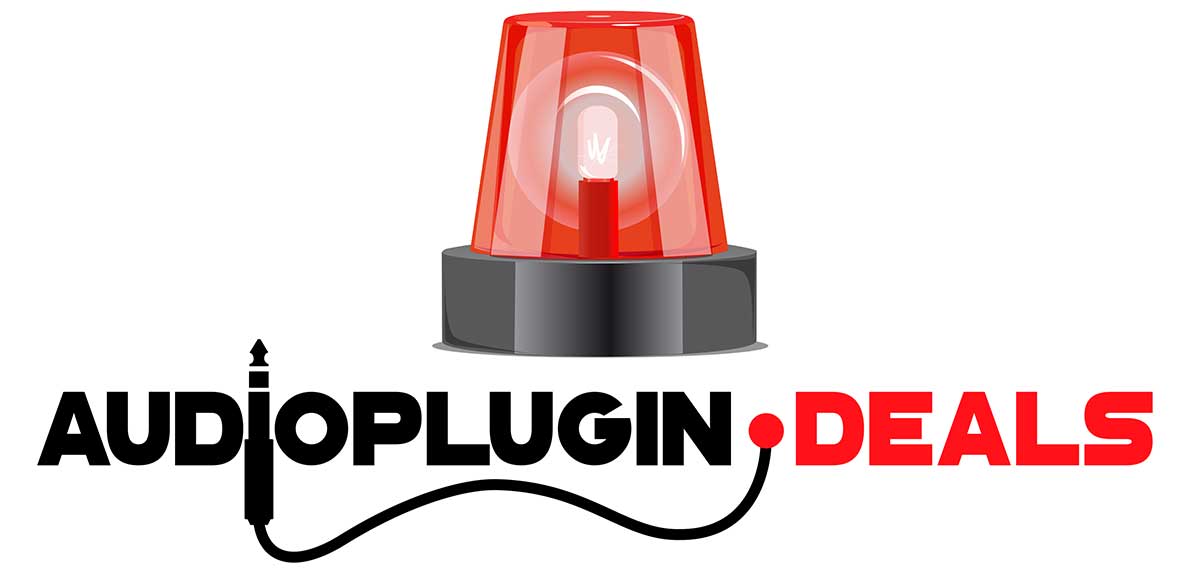 Synth Presets
Sample Packs
VSTs
Audio Plugin Deals has a wide variety of software to pick from and their main thing is that they give you huge discounts. If you give them your email, they will send you weekly deals that often have great software.
You don't have as many options to pick from with this website, but they are reputable and they have some great brands including Impact Soundworks & Soundiron.
While you can find amazing deals at this website, you have to make sure you purchase them during their deals. Once the deal is over, that's it for that particular product.
These are often very discounted prices and I have to say, they are impossible to beat.
Overall
Overall, this is a great company that provides you with some really reasonable prices. With this being said, you don't have that much to pick from.
4) Sweetwater
Sweetwater is without a doubt my favorite musical equipment retailer. With this being said, they are now starting to sell musical software as well.
They have recently added a lot of really great VSTs including plugins like Keyscape. Not all plugin retailers sell some of the bigger plugins and you have to sometimes go through the actual creator of certain plugins.
One of the best reasons to go to Sweetwater for plugins is that they have great customer service with actual musicians. Upon landing on a page, you will be met by a customer service rep who has specific knowledge on each department that you are in.
On top of this, they are now the largest music retailer around.
Overall
I always check Sweetwater for plugins. If they have it, I will usually go through them. There is still a limited inventory with plugins through Sweetwater, however, they are constantly adding more options.
Wrapping Up
These are the 4 websites I would recommend shopping for VSTs & other music software. All of these companies are reputable and knowledgable when it comes to music software.
It is my opinion that the best place to currently buy VSTs is Loopmasters/Plugin Boutique.
I would recommend checking out all of these websites and browsing before you decide on which plugins you want to go with.
You will notice that all of these websites show customer reviews of each product. These are very helpful and have really helped me decide on the right choices.