Cyber Monday/extended Black Friday deals for digital pianos in 2021 are here! If you're looking for information on where you can find best the deals for keyboards, you are in the right place. This article will also be your home for Christmas deals of 2021.. The Official date is 11/29/2021 for Cyber Monday, however, some Black Friday deals are extended from now until then.
In this article, we are going to break down the best Christmas deals for digital pianos. My favorite retailer, Sweetwater is now running a 48 month 0% interesting financing deal for Black Friday.
My favorite place to shop for Cyber Monday deals for digital pianos is Sweetwater. Check out the link below to view all of their early holiday deals!
Sweetwater just put up a crazy deal for the Kurzweil 88 key Stage piano which is marked down $1,896. This is a great stage piano that is perfect for serious musicians.
The best digital piano deal that I've rounded up is currently the Casio CDP-S150. It is $100 off and you can also purchase it with financing at Sweetwater. This brings its total down to $379, which is pretty great considering the quality of it.
If you are in a rush, I highly recommend Sweetwater for deals starting now, all the way until Christmas. New deals will be appearing there all throughout the holidays for all things keyboards.
The other place that has some great deals right now is Guitar Center. Be sure to browse these before deals end!
Where Can I Find The Christmas Deals For Digital Pianos In 2021?
Sweetwater has a crazy good Black Friday and Cyber Monday Deals page running right now. You will a ton of synthesizers, digital pianos & MIDI keyboards on their page.
There are also a few others including Guitar Center & Amazon that you can view below!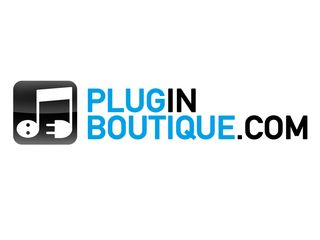 Sweetwater, being my personal favorite, always is running Deal Zone. This basically just highlights whatever their daily deals are and you can see some pretty big price drops pretty frequently.
There are already 556 keyboards, digital piano, & MIDI controller deals at the time of publishing this article.
You will notice that you can shop these deals daily and that some of them will change.
Holiday Digital Piano Deals
Below are the best digital piano deals we have found on the internet. Most of the deals so far focus on great options in the $1,000 price range. With this being said, I have an article in which I break down all of the best digital pianos for beginners here.
Workstations
Below are the keyboard workstation deals that I've rounded up for Black Friday.
Roland Fantom – Currently the best workstation available. The price is down about $1,000 compared to other websites.
Roland FA-06 – This is currently one of my favorite workstations. It's easy to use & it's now relatively affordable due to Black Friday deals.
Yamaha MOXF61 – This is a great option for beginners. This Black Friday deal saves you over $400.
Synthesizers
Below are a bunch of great deals I recent put together.
Roland ( Save Up To $400 )
Roland is probably my favorite brand for digital pianos and workstations. They are currently running an insane deal on the Roland FA series. You can get the FA 06 for under $1000 brand new currently.
I personally own the FA 08 and I've used it for 3 years touring and I can't say really anything bad about it. You can read more about the FA 08 here.
Roli ( Save Up To $255 )
Roli makes some very interesting products for music production. If you're looking to spice up your writing sessions, have a look at these deals as you may find something you like.
One of their products is the Roli Songmaker kit and it has some crazy features that I thought were worthy of review.
The Roland GO88 is an entry-level digital piano that is great as a second instrument or an instrument for beginners. The current deal is great as you're getting a really decent keyboard for $300.
I personally think this is a good option for kids as well as they will get a lot of use out of it as they progress.
The Yamaha P45 is perhaps the most popular inexpensive digital piano. Many beginners are recommended this by their instructors and for good reason: it's reliable and has weighted keys.
I owned this for a year before selling it and I have to say, it plays quite nicely. The most appealing part of it is that it one of the cheapest digital pianos with decent keys.
Moog is probably my favorite synth company. They have some of the most powerful machines created and they are also extremely popular because of that.
You can currently save $100 on the Grandmother, which is one of their more popular synthesizers. I highly recommend checking this out.
How To Prepare For Black Friday/Cyber Monday & Christmas Deals
When it comes to all things keyboards, I will do tell you my honest opinions on the best deals as soon as they come out. Report back to this page in the next couple of weeks to view some of the deals.
If you're wanting to buy now and you're unsure of if you should wait for Cyber Monday and Black Friday, I would say that you should 100% just wait.
I know it sucks, but there really are some great deals that you can look forward to.