Disclaimer: Links throughout the article may be affiliated. If you click and make a purchase, I get a small commission. As an Amazon Associate, I earn from qualifying purchases.
🎹 Don't miss Sweetwater's Prime Time sales event on digital pianos and MIDI controllers! Now through October 16!
As we get closer to Cyber Monday & Black Friday, it's important to know which websites to check out for the best deals on keyboards. You will notice that you will be able to find deals on MIDI controllers, digital pianos, synthesizers, beginner digital pianos, VSTS, and even accessories.
If you are in a rush, I highly recommend Sweetwater for deals starting now, all the way until Christmas. New deals will be appearing there all throughout the holidays for all things keyboards.
Cyber Monday actually was bigger for sales last year than Black Friday and it's actually one thing that's important is the fact that these deals typically roll all the way until Christmas.
While it's not yet Cyber Monday or Black Friday, I will be updating this article all the way up until those dates with the best deals on all keyboards.
Some early deals on Sweetwater just came in and they are as followed:
$1,000 of the Kurzweil PC3k6 & PC3k7 workstations
$100 off on a few Moog synthesizers
Where Are The Best Keyboard Piano Deals For Christmas?
I have a few places that I think typically have the best deals. Below are the places that I think typically have the best deals.

View Amazon Black Friday Deals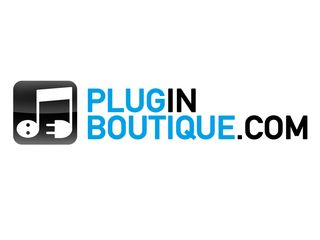 Sweetwater, being my personal favorite, always is running Deal Zone. This basically just highlights whatever their daily deals are and you can see some pretty big price drops pretty frequently.
There are already 556 keyboards, digital piano, & MIDI controller deals at the time of publishing this article.
You will notice that you can shop these deals daily and that some of them will change.
Best Cyber Monday & Christmas Deals 2020
The Kurzweil PC3K6 workstation is currently on sale for $1,000 off at Sweetwater. This is an impressive workstation that is extremely powerful. The PC3K6 is easily the biggest savings deal that I've found thus far.
If you're in the market for a solid keyboard to make beats with, this definitely could a winner for you. If you are interested in workstations, check out the deal at Sweetwater and ask a rep there any questions you may have.
Korg makes some of the best digital pianos and workstations on the market. One of the deals that you should definitely look into is the G1 as you can currently save $200 on it at Sweetwater.
The good thing about Korg is that they consistently make keyboards that are some of the best in the industry. I've personally owned three, myself, and I had good experiences with all of them.
Roland ( Save Up To $400 )
Roland is probably my favorite brand for digital pianos and workstations. They are currently running an insane deal on the Roland FA series. You can get the FA 06 for under $1000 brand new currently.
I personally own the FA 08 and I've used it for 3 years touring and I can't say really anything bad about it. You can read more about the FA 08 here.
Roli ( Save Up To $255 )
Roli makes some very interesting products for music production. If you're looking to spice up your writing sessions, have a look at these deals as you may find something you like.
One of their products is the Roli Songmaker kit and it has some crazy features that I thought were worthy of review.
The Roland GO88 is an entry-level digital piano that is great as a second instrument or an instrument for beginners. The current deal is great as you're getting a really decent keyboard for $300.
I personally think this is a good option for kids as well as they will get a lot of use out of it as they progress.
The Yamaha P45 is perhaps the most popular inexpensive digital piano. Many beginners are recommended this by their instructors and for good reason: it's reliable and has weighted keys.
I owned this for a year before selling it and I have to say, it plays quite nicely. The most appealing part of it is that it one of the cheapest digital pianos with decent keys.

The FA 06 is one of the best keyboard workstations available. It's relatively inexpensive (for a workstation). And it is also just a super-powerful, light-weight option.
The pads are some of my favorite pads in a workstation and I used them for 3 years touring in a unique way. You can set these pads to control your synth sounds live.
The user interface is super simple and the patches sound great right out of the gates.
Moog is probably my favorite synth company. They have some of the most powerful machines created and they are also extremely popular because of that.
You can currently save $100 on the Grandmother, which is one of their more popular synthesizers. I highly recommend checking this out.
Digital Pianos
There is going to some crazy deals on digital pianos this year and a couple of deals I hope to see for your sake would be the Roland FP10 and the Yamaha CP88.
One thing to note is that Black Friday and Cyber Monday typically bring some amazing deals on digital pianos for beginners. In the past, there have been some incredible deals with over $100 mark offs at multiple different retailers.
MIDI Keyboards & Workstations
Bedroom producers and full-time studio producers can rejoice: Cyber Monday is going to be bringing some great deals on production keyboards. Whether you're looking for a keyboard workstation, an arranger or a MIDI keyboard controller, we will be updating you on all of the best deals.
How To Prepare For Black Friday
When it comes to all things keyboards, I will do tell you my honest opinions on the best deals as soon as they come out. Report back to this page in the next couple of weeks to view some of the deals.
If you're wanting to buy now and you're unsure of if you should wait for Cyber Monday and Black Friday, I would say that you should 100% just wait.
I know it sucks, but there really are some great deals that you can look forward to.
Conclusion
If you play it right, you truly can save hundreds of dollars on Cyber Monday and Black Friday. I hope you enjoyed this list of the best keyboard deals for Black Friday & Cyber Monday.
Musical instruments are expensive, so my advice is to always wait for deals to come out.