I started making music and becoming obsessed when I was in high school. This would have been around 2004. Over the years I became more and more involved in the online community, as you can find people who are extremely knowledgable.
I remember always going into the local Guitar Center and feeling confused after talking to employees at times as they didn't seem to be very knowledgable. That's actually one of the reasons I decided to start Keyboardkraze. I started to find online communities that actually helped me make decisions on certain pieces of gear that I had ended up purchasing.
Below you will find 10 great forums for musicians that are very active with musicians of all skill levels. Some of these are more so gear related, whereas others are more so for songwriters and fans in general of music.
10 Forums For Musicians That Are Still Active
1) SoundonSound – Gear & Technique Forum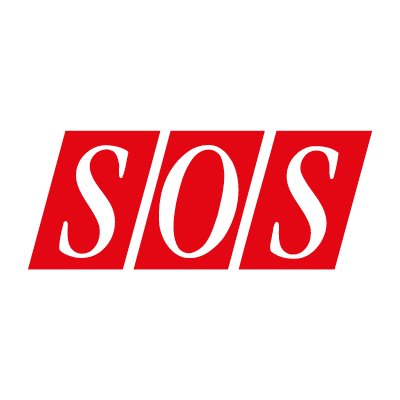 Soundonsound is one of the more popular forums that is still growing. I have been active in this forum now for years and I really like the community there. If you have gear-related questions or you're looking to just explore other people's thoughts on gear, you can do so there.
You will find over 81,000 users with a good amount of those still being active. I've noticed that a lot of people are still actively searching new keyboards there as well.
2) Taxi – All Around Music Forum
Taxi is a little bit different than most forums as they also offer A&R services. While I'm not positive that a lot of people have had a ton of success from these services, it still seems pretty neat.
I actually use the Taxi forums more so for their songwriters nook and their gear recommendations. I like to give advice to fellow songwriters there are as the community is very engaging and friendly.
If you are looking for a place to check out new gear, you will also find a lot of people asking and answering a lot of questions.
You will find about 43,000 total members at Taxi with a good amount being active.
These forums are pretty interesting to me. This is more of a general musician forum. People look for band members and share their music as well as talk about other bands here.
If you subscribe to their forums and you're a musician, you will notice other musicians reaching out to see if you would like to join their bands. Kind of a neat idea if you ask me.
The crazy thing about this forum is that there's over 440,000 subscribers.
Songstuff is a great community that is pretty active. Here you will find a lot of information for bands & artists. If you're a songwriter, you will find a lot of tips and a lot of people asking questions here.
There's also a cool recording and producing section that I enjoy from time to time. For those who are curious about music advertising, you will find some great tips here for that as well.
You guessed it, pianos. This is one of my favorite communities to discuss digital pianos. You will find some great advice on this forum.
One thing I will note is that there will be a lot of people who will criticize and disagree with your opinions here. This is because certain people enjoy certain types of sounds with keyboards. Don't get discouraged and always stick what you enjoy.
6) Muffwiggler – Modular Synthesis Forums
Muffwiggler is a great place for people who want to nerd out about synthesizers. I have found that there are a lot of people on these forums who are incredibly knowledgable.
The muffwiggler community is one of the more friendly communities, however, there will be very opinionated people on this forum. That's really just the way gear forums go. Everyone has their own opinions and that is totally cool. Just try and not get offended and be there more so to learn.
7) Korg – Keyboard Forums
The Korg community is honestly great for what I've experienced. I've been on these forums for 6 years now and I've met a lot of great people. This is mainly keyboards and synths, but there is a general discussion too. It has over 113,000 members, but not all are active.
There's usually between 75 and 300 people active at one time. That's pretty crazy to me.
8) Fender – Guitar & General Forums
Fender has a great community that is very friendly and helpful. Although I'm not a guitarist, I've still been using this forum on and off for years now. If you play guitar or are looking to do some research, it's the perfect place to ask your questions.
There are a ton of active members who will answer your questions fairly quickly.
Drummerworld is one of the biggest drum forums that you can find and it's also one of the most active. The community is for the part great and extremely active. With this comes a lot of opinions, so be ready for discussion.
There is a general discussion here, but most are drum and gear related to drummers. Those of you looking for a place to nerd out and discuss the latest drums will love this forum.
Conclusion
I hope you were able to find some great forums from this list. If you use other forums that you really dig, let me know below in the comment section!