Everybody loves receiving gifts. When it comes to pianists, they are the same way. I created this post in order to show some gift options for piano instructors and enthusiasts.
It is my opinion that the best gifts for pianists are going to be options that truly reach the heart of musicians and stick. There's a wide variety of gifts available, so take it from a pianist myself on some great options.
Note: If you decide that you want to get a big gift for your piano lover, check out these 3 options. Best digital pianos, portable keyboards, and portable keyboard amps.
10 Gifts For Pianists
1) Headphones
Audio-Technica ATH-M20x Professional Studio Monitor Headphones, Black
Advanced build quality and engineering
40 mm drivers with rare earth magnets and copper-clad aluminum wire voice coils
Tune for enhanced low-frequency performance
Circumaural design contours around the ears for excellent sound isolation in loud environments
Convenient single-side cable exit
Headphones are such a good gift as they are universal and work for so many different situations. Pianists can use them with their digital pianos and they can also use them to listen to music to in between lessons.
Want to read more about digital piano headphones? Check out this article here.
This is a very safe, yet sincere gift to show them that you really care about them. This specific set of headphones is a great choice because they're not terribly expensive, but they are high-quality.
For about the same price as most other gifts, you could get them these headphones in which they will surely get use out of. Even if they don't have a digital piano, they will find use out of them.
2) Metronome
Sale
Tempi Metronome for Musicians (Plastic Mahogany Grain Veneer) with 2 Year Warranty, E-Book, 2 Months...
100% SATISFACTION GUARANTEE AND 2 YEAR WARRANTY: Improve your timing and feel confident with your music skills or your money back!
TEMPI MECHANICAL METRONOME establishes accurate musical timing, helps play at a proper pace, provides a firm sense of rhythm, develops finger agility and preciseness, shows a visual sense of timing from the pendulum and can be used by a music lover, beginner or musician of ANY age or experience!
ACCURATELY PLAY THE MUSIC YOU LOVE! Prepare yourself for complements from the watching crowd after practicing with this metronome and reach, if not exceed their musical goals with Tempi! What are you waiting for?
INCREDIBLE FEATURES: No batteries, average 20 minute wind for longer practice and less frustration, steel gears for durability, 40-208bpm for choosing any tempi, and easily adjustable/optional 0/2/3/4/6 beat bell! The outside is a beautiful plastic, mahogany grain veneer.
THE SEARCH IS OVER: When you order now, you will be protected by our not one, but 2 YEAR WARRANTY! Because we care, as an added bonus, your Tempi metronome comes with a FREE E-BOOK and 2 MONTHS OF FREE ONLINE MUSIC LESSONS with our partner to help propel your success! Click add-to-cart now and improve your musical skills today!
Metronomes are underrated now that so many apps have come out. Yes, all of those apps work extremely well and I don't have anything against them. However, most piano enthusiasts love to have a classic piano metronome.
The look, the feel, and the sound from a real mechanical metronome is hard to compete with. Especially since you can hold it in your hand rather than having it as an app on your cellphone.
I've been using metronomes for 15 years and I don't see any reason to switch to an app. I am typically using my cellphone to record ideas, so it doesn't benefit me to drain my battery on an app.
3) Piano Bench With Storage
SONGMICS Adjustable Wooden Piano Bench Stool with Sheet Music Storage Black ULPB57H
ADJUSTABLE BENCH HEIGHT: With dual side dials to adjust bench height from 18.5" to 22.4", you can find the most comfortable height to enjoy yourself
MUSIC STORAGE COMPARTMENT: Built-in storage compartment beneath the seat provides roomy space for your sheet music and accessories, folding lip support makes it convenient to open
EXQUISITE DESIGN: Resilient-cushioned seat with 6 decorative buttons are designed both for comfort in function and attractive in appearance; seats up to 1 person
SELECTED MATERIAL: Sturdy and stable solid wood legs makes it safety for sitting; rubber pads on feet prevent slippery and floor-scratching; high quality PU leather makes it easy to clean with damp cloth
EASY ASSEMBLY: Simple assembly required, tool and detailed instruction provided
A nice piano bench with storage is always a good gift. For many years, I practiced with a chair. This leads to horrible posture and discomfort as most chairs aren't very comfortable.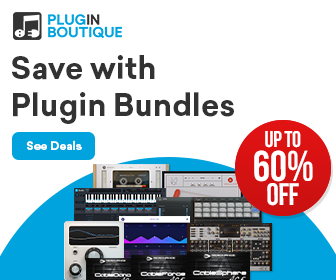 Benches with storage allow you to pack them with metronomes, headphones, books, and whatever else you can think of.
4) Piano Lamp
Piano lamps are perfect gifts because they are used by all pianists. There's something nostalgic and nice about practicing or playing with a piano lamp atop your piano.
These are used for different reasons, but they work great for lighting up your sheet music of your favorite classical piano pieces.
This is a nice option as it as affordable and practical. It will surely be used by any piano enthusiast.
5) Piano Socks
Foot Traffic, Men's Music-Themed Socks, Piano (Shoe Sizes 7-12)
PERFECT FOR THE MUSIC LOVER: Men's piano novelty socks are perfect for the pianist or any lover of classical music. The keyboard patterns run the entire length of the foot and ankle.
MAKES A GREAT GIFT: Makes a great gift idea for the sock lover or collector in your life! Perfect for birthdays, get-wells, stocking stuffers and more.
BLENDED FOR COMFORT: The custom blend of cotton, nylon, polyester, and spandex makes these socks breathable, soft, and incredibly comfortable. The high-quality construction means these socks provide a great fit for all-day comfort.
THE PREMIER SOCK BRAND: For over 30 years, Foot Traffic has been committed to offer our customers on-trend creative designs, consistent quality, and great value. We are excited to bring colorful, functional and fun products to hundreds of boutiques and sock enthusiasts around the world.
UNBEATABLE SERVICE: At Foot Traffic, we want you to be happy. We will promptly exchange or refund any merchandise that does not completely satisfy you. Returns are accepted up to 60 days from the shipping date, and you will be reimbursed for the product according to your method of payment.
These piano socks are a fun, inexpensive option. I actually have a pair and I think they're a nice light-hearted gift. They have piano keys running up the sides of them and they look just like real keys.
This is an option for people that maybe you don't extremely well yet and don't want to spend too much.
6) Piano Scarf
Sale
KnitPopShop Music Note Infinity Loop Scarf for Women in the Summer (White)
SO SOFT: This soft sheer music note scarf is made of oh-so soft polyester so it is a cute daily accessory.
TRENDY FIT: Each scarf double loops for the perfect fit.
CUTE MUSIC NOTE PATTERN IN VIBRANT COLORS: Choose from several different colors- red, white or blue. These light and sheer scarves match any outfit.
GIFT THEM: Get these scarves for yourself or friend for the holidays: Christmas,Thanks-Giving,Halloween,Mother's Day, and Birthday.
PERFECT GIFT:These scarves are the perfect cute gift for music teachers, musicians, piano, guitar lovers or more.
This scarf is a nice gift as it isn't crazy thick. You can wear it in spring or summer if you wanted to. I like the simple black and white colors since you can wear it with pretty much any outfit you desire.
If you're stumped on ideas and want something different, this is a good option.
7) Throw Pillow For Pianists
This throw pillow has such a unique saying on it. The B-flat is a reference to the musical key. All pianists would find this gift to be funny, but also well thought out.
I personally like the colors of it and I think that a lot of people would truly enjoy this as a gift. It's more for decoration, but that's exactly what throw pillows are for anyways.
8) Manual Keynote Decorative Throw
Manual Keynote Decorative Throw
Machine wash separately in cold water on gentle cycle.
Tumble dry low heat.
100 Percent Cotton Two Layer Woven throw blanket
40 x 60
This throw-blanket is layered with musical notes, expressions, and clefs. A perfect gift for piano enthusiasts as it's not too thick of a blanket and it will add some flare to a house.
Although this isn't a musical gift, it still has a ton of uses for everyone.
I would recommend this to piano instructors and people who are a little bit older, rather than kids.
9) Mini MIDI Keyboard
Sale
Novation Launchkey Mini 25-Note USB Keyboard Controller, MK2 Version
Launchkey Mini - the mini keyboard for Ableton Live
16 multi-colour backlit velocity sensitive drum pads
8 knobs, dedicated navigation and control buttons
Software for Mac and PC, Including: Ableton Live Lite, XLN Audio Addictive Keys, Novation Bass Station and V Station virtual instruments and over 4GB of Loopmasters samples
2-year limited warranty on manufacturing defects
Personally, this is my favorite gift. These are portable keyboards that they can plug into their laptops or cellphones and play. They are heavily used for music producers, but all pianists would love a mini MIDI Keyboard.
Conclusion
There are a lot of different options out there for piano gifts. I hope this article helped you decide on something fun for your occasion. Do you have any gift ideas?
Let me know below in the comment section!