Everybody loves receiving gifts. When it comes to pianists, they are the same way. I created this post in order to show some gift options for piano instructors and enthusiasts.
It is my opinion that the best gifts for pianists are going to be options that truly reach the heart of musicians and stick. There's a wide variety of gifts available, so take it from a pianist myself on some great options.
Best Piano Player Gifts
The following gifts are great for any pianist of any skill level. I hope you enjoy the list and find something that you need.
1) Headphones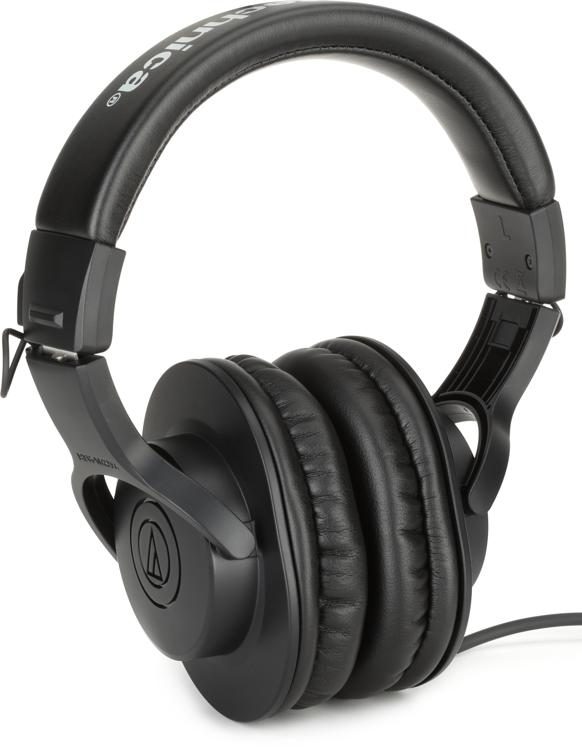 Headphones are such a good gift as they are universal and work for so many different situations. Pianists can use them with their digital pianos and they can also use them to listen to music to in between lessons.
Want to read more about digital piano headphones? Check out this article here.
This is a very safe, yet sincere gift to show them that you really care about them. This specific set of headphones is a great choice because they're not terribly expensive, but they are high-quality.
For about the same price as most other gifts, you could get them these headphones in which they will surely get use out of. Even if they don't have a digital piano, they will find use out of them.
2) Metronome
Metronomes are underrated now that so many apps have come out. Yes, all of those apps work extremely well and I don't have anything against them. However, most piano enthusiasts love to have a classic piano metronome.
The look, the feel, and the sound from a real mechanical metronome is hard to compete with. Especially since you can hold it in your hand rather than having it as an app on your cellphone.
I've been using metronomes for 15 years and I don't see any reason to switch to an app. I am typically using my cellphone to record ideas, so it doesn't benefit me to drain my battery on an app.
3) Piano Bench With Storage
A nice piano bench with storage is always a good gift. For many years, I practiced with a chair. This leads to horrible posture and discomfort as most chairs aren't very comfortable.
Benches with storage allow you to pack them with metronomes, headphones, books, and whatever else you can think of.
4) Piano Lamp
Piano lamps are perfect gifts because they are used by all pianists. There's something nostalgic and nice about practicing or playing with a piano lamp atop your piano.
These are used for different reasons, but they work great for lighting up your sheet music of your favorite classical piano pieces.
This is a nice option as it as affordable and practical. It will surely be used by any piano enthusiast.
5) Piano Socks
These piano socks are a fun, inexpensive option. I actually have a pair and I think they're a nice light-hearted gift. They have piano keys running up the sides of them and they look just like real keys.
This is an option for people that maybe you don't extremely well yet and don't want to spend too much.
6) Piano Scarf
This scarf is a nice gift as it isn't crazy thick. You can wear it in spring or summer if you wanted to. I like the simple black and white colors since you can wear it with pretty much any outfit you desire.
If you're stumped on ideas and want something different, this is a good option.
7) Throw Pillow For Pianists
This throw pillow has such a unique saying on it. The B-flat is a reference to the musical key. All pianists would find this gift to be funny, but also well thought out.
I personally like the colors of it and I think that a lot of people would truly enjoy this as a gift. It's more for decoration, but that's exactly what throw pillows are for anyways.
8) Manual Keynote Decorative Throw
This throw-blanket is layered with musical notes, expressions, and clefs. A perfect gift for piano enthusiasts as it's not too thick of a blanket and it will add some flare to a house.
Although this isn't a musical gift, it still has a ton of uses for everyone.
I would recommend this to piano instructors and people who are a little bit older, rather than kids.
9) Mini MIDI Keyboard
Personally, this is my favorite gift. These are portable keyboards that they can plug into their laptops or cellphones and play. They are heavily used for music producers, but all pianists would love a mini MIDI Keyboard.
Conclusion
There are a lot of different options out there for piano gifts. I hope this article helped you decide on something fun for your occasion. Do you have any gift ideas?
Let me know below in the comment section!