Music production has changed drastically over the years. We are now in a time where hit songs are being recorded in people's bedrooms and basements. A DAW or digital audio workstation is what makes this possible. The purpose of this post is to break down the best options to wet your feet as a new producer.
It is my opinion that you shouldn't spend a ton of money in this department until you test the waters. Make sure you're serious about producing music and then try out different free DAW's before you jump in. The good thing about this is there are a lot of options to look at now. I believe there are a few different choices that are worth mentioning; so let's get into it.
*Pro Tip: If you are using a DAW, I would recommend checking out my guides to the best MIDI controllers below. The cheapest, most effective options for beginner will be the mini MIDI keyboards!
Are Free DAW's Even Worth It?
I believe the answer is yes, to some degree. If you start to really get into music production, you will probably want to eventually upgrade to the full version. However, I don't frown upon trying out different DAW's when you're first starting out, as there are a lot of different choices now.
Note: Once you decide on a DAW, I recommend checking out my guide on organ VST's as these are some of my favorite sounds available today.
I would recommend trying out a couple of different ones before you end up purchasing a full version.
A DAW is an electronic device or software that is used for recording, editing and producing audio files. These are essential for producers of all levels.
Free DAW's In 2019
Ah yes, the old faithful GarageBand. This DAW was released all the way back in 2004 and it has come a long way since then. This free DAW comes with any Apple device, so you own one, you will automatically have it. Apple is constantly updating this with new patches that improve users experience.
You can quantize with GarageBand and this is definitely a plus. However, it doesn't have a sequencer for drum tracks that is different from the normal piano one.
There are also some weird MIDI bugs that Apple is slowly fixing such as; MIDI sequences edited in GarageBand can't be exported to other DAW's unless you previously convert it to audio. This is frustrating, but Apple keeps fixing these types of things as time goes on with new updates.
If you are looking to start a music studio, check out my guide on studio headphones. These are my favorite picks for all musicians.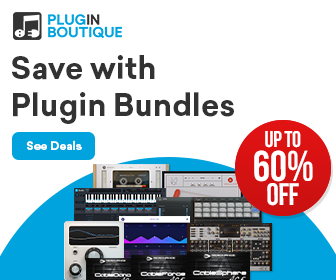 Overall Thoughts
I think GarageBand is a great look for a free DAW. I wouldn't say it's on the level of a paid version of Cubase 10 by any means, but it gets the job done in the beginning.
This is easily my least favorite DAW on this list. Some people like it, but I don't think people really love this. There are a lot of claims that people have done entire albums on this and I'm sure they have, however, this isn't going to be able to things the major DAW's can.
Is Audacity Technically A DAW?
Technically, I guess it's not. However, it can do things that DAW's do. Audacity is a waveform editor or audio editor.
Overall Thoughts
Audacity lacks some major components in a DAW. For example, it doesn't support VST plugins. This is a huge deal breaker for me as I swear by software synths. Audacity also lacks dynamic equalizer controls.
Pro Tools First is the free version of an extremely popular DAW: Pro Tools. This is a great look at a DAW for beginners as it allows you to do enough to wet your feet before buying. It supports playback for 16 different audio tracks and allows you to record up to 4 different tracks simultaneously.
Pro Tools came out in 1989 from the company Avid.
Does It Offer Anything Free?
Yes, it comes with 20 different plugins and effects along with the VST Xpand2!
Overall Thoughts
Pro Tools First is in my opinion, one of the better free DAW's. It offers you plugins right out of the gate and that is something that some of the others don't do right away.
Okay, so before I get into this DAW, it is important to note that Cubase LE is free, but you have to get it with another software you purchase. For example, it comes in bundles with certain software that you purchase.
I really like this software and I think that the paid version of Cubase 10 is amazing. It is simple and extremely powerful with little to no bug problems typically. I will note that if you buy this, it is extremely expensive.
Supports
24 MIDI, 8 instruments, 16 audio tracks and 8 physical inputs with up to 24-bit/192 kHz. This is used by a lot of famous producers and bands all over the music industry.
Overall Thoughts
If you have an access code to Cubase LE, I highly recommend using it. I think this is one of the best free DAW's that you can get.
This DAW is one of the easier ones to use right out of the gates. It is extremely popular; so you can find a ton of great information on Youtube. You can immediately start making songs with the Lite version of this and it is free. You will find that a lot of equipment you can purchase will come with the free version of Ableton.
Looking for a set of headphones to go with your new DAW setup? I recommend checking out these headphones as their great for digital pianos and the studio in general.
Popularity
This is definitely one of the more popular DAW's as it is the number one used DAW currently in live music. Just because it's used to the live setting, doesn't mean it's also not used in studios either. Many producers use Ableton at a very high level.
Overall Thoughts
I would recommend checking this out and getting familiar with it. If you start to get familiar with it, you can start recording and writing songs quite easily with it. There is a learning curve, but there's going to be one with any great DAW.
Ardour is a great free DAW that allows you to edit, mix and record. I believe this is a major step up from something like Audacity. There is a learning curve with Ardour as it has more features and is just a bit more complicated in general.
I recommend checking out videos on Youtube on this if you want to give it a try.
Overall Thoughts
I believe Ardour is great as it really tries to compete with Pro Tools and Cubase. Now just because it tries to compete doesn't mean it actually does, however, it's not bad by any means.
This is a relatively simple DAW to use and it gives you a free 14-day trial when you download it. You have to pay if you wish to continue using it, but it allows you to test it out before charging you.
Overall Thoughts
Mixcraft is by no means my favorite DAW, but it's not a bad free one to mention. I think it's okay and it will allow you to wet your feet and get into the thick of things for a period of time. I recommend checking out videos on Youtube for this one as there are a lot of videos to watch.
You can use this DAW with even your cellphone. Accessibility is the main appeal here. This is a DAW that you will find a lot of people in EDM or hip-hop using as it allows for extreme accessibility when working.
If you view their website you can find some great examples of people who created songs using Stagelight. I was impressed with the quality of some of these, but keep in mind, those are professionals.
Overall Thoughts
I think that this is a good look for a free DAW. If you are looking to purchase it, it is $149, which isn't too expensive. I think you will outgrow this DAW if you really get serious, but for learning, it is quite simple.
Conclusion
There are a ton of new free DAW's coming out, but I tried to stick to the ones I was familiar with and liked to some degree. I recommend just getting after it with one of these and then possibly upgrading to the paid versions over time.
Looking for another VST to use with your DAW? Check out these electric piano VST's here.
Are you new to music? I would recommend checking out my guide on the treble clef and circle of fifths. This material should help get you started when it comes to reading and writing music.
Are there any free DAW's I left out that you think I should've added? What are you using to record with? Let me know in the comment section!