Keyboard manufacturers have been getting creative over the last 10 years. Some great advancements have been made and of those the invention of Bluetooth wireless digital piano keyboards. I think wireless technology is making its way to all keyboards in the near future.
My overall opinion is that Bluetooth wireless keyboards are great because they allow you to hook up wireless to your cellphones or headphones. This is great for younger pianists who want access learning programs on their keyboards.
My personal favorite wireless keyboard is the Roland Go because it's perfect for on the go purposes.
There aren't currently a ton of wireless keyboard options, but I expect more in the future.
Why Are Bluetooth Keyboards A Smart Choice
I personally like them because they provide you with capabilities other keyboards don't. Players of all levels can use them and take advantage of their capabilities. You can seamlessly connect your smartphone or computers with them to access songs and lessons.
I believe Bluetooth is the way of the future in every way for musicians. We are starting to see this technology with every instrument since it's wireless. The fewer cables, the easier it is to set up and play shows or record.
If you like controllers, here is a great look at some of my favorite 37 key MIDI keyboards.
Bluetooth MIDI
Keyboards with Bluetooth MIDI allow you to connect to your computer and record wirelessly. This is a fun feature because it makes it so you don't need a cable to connect with. There are Bluetooth MIDI keyboard controllers that strictly control MIDI. These are different than what we are talking about as the ones in this post have internal sounds.
Pure MIDI controllers make zero sound unless connected to a computer. The keyboards in this post all have internal sounds.
Wireless Digital Pianos And Keyboards
Korg C1 Air Digital Piano 
The Korg C1 Air is a great look at a digital piano with Bluetooth connectivity. I am a big fan of Korg pianos and I like the use of the Bluetooth audio playback on this keyboard. This allows you to connect with a smartphone and play alongside your favorite songs.
When you aren't playing your keyboard you can actually use the Bluetooth as a speaker system. This is crazy cool to me and I expect to see other companies copy this design. You get a quality digital piano with a great speaker system all in one product.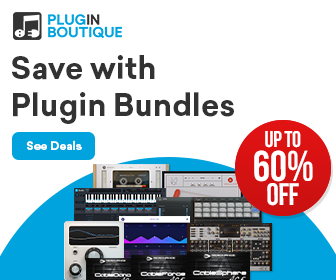 I like that this is such a high-quality digital piano, yet it still has Bluetooth. It is crazy to me that you can use this as a keyboard and also use it as a speaker system. I do believe we will start to see this becoming the industry standard as it really does make sense.
Roland Go 61
This is a keyboard with wireless abilities made by Roland. The main goal of this product is to allow you to connect your phones to it to access learning programs and song features via Bluetooth.
I like this because it's a total keyboard for on the go. You can use them pretty much anywhere and connect it to your phones or computers. It is battery powered meaning you don't need a power source. This is one of its best features.
The actual keyboard itself has 61 keys that feel pretty nice. I will say this is a keyboard that fits beginners much better than advanced pianists. If you are an advanced pianist, this could still make sense if you want something to write with outside of your main keyboard.
You can travel easily with this as it a portable keyboard designed for on the go musicians.
Kawai ES110 88-key Digital Piano with Speakers
Kawai is a name in the industry that is known for its digital pianos. This one in specific comes with wireless capabilities that musicians can take advantage of. You get everything that a quality digital piano has and also get the Bluetooth features.
The touch and feel on this piano is what seals the deal for most pianists. It really feels like an acoustic piano and it also has Bluetooth
Many people refer to Kawai as the best digital pianos as their key quality is second to none.
Conclusion
I hope this post gives you a good idea of what keyboards with Bluetooth will work for you. As Bluetooth continues to grow, I will update this post with better options.
The main thing to understand here is that wireless has not fully taken over the keyboard game, but it is something that many musicians are waiting on. If you want something that helps you with learning then these are great options for you. If you want to learn and look into just digital pianos you can do so here. I have broken down all the best on this page.
If you did find this helpful, please let me know in the comment section below and I will respond.