The 88 key MIDI controller is the largest available. This is a keyboard that was created for musicians who usually are skilled pianists who want to have more keys. A lot of MIDI controllers are smaller keyboards such as; 25, 49, and 61 keys.
In a rush? I like the Nektar Impact LX 88+. You can view it below for the cheapest price on Amazon.
Nektar Impact LX88+
Premium midi controller with 88 note velocity sensitive semi-weighted action with medium tension, on-board pitch bend and modulation wheels for performances
8 Hyper-Sensitive backlit pads
Mac, PC and iOS compatible
Software instruments automatically mapped to controls
Includes Bigwig 8-Track DAW
88 key MIDI controllers are meant for the musician who wants to have the freedom to play more. You don't typically need all 88 keys for a controller, however, I prefer to have all 88 keys myself. In short, it all comes down to preference. Music producers probably don't need all of the keys, whereas live musicians might want to have more keys.
If you are looking for a MIDI controller, I recommend checking out my guide to MIDI sustain pedals. These are pedals that work great with controllers.
What To Look For
Weighted Keys
A lot of the controllers that have 88 keys surprisingly don't have weighted keys. This is mainly because controllers aren't really meant to be played as just a piano.
They are meant for the musician to access a bunch of different sounds of their liking. I will mention the keyboards with weighted keys, but just keep in mind that a lot of MIDI keyboards won't have them.
Pads
Some of the controllers will have more features than others. One of these features will be trigger pads. These are common in smaller controllers and drum pads. You can use these pads to trigger parts and to write in percussion parts and beats.
Zoning
This is a feature that a lot of keyboards have in general. What this does is allows you to split your keyboard into different zones. For example, you can layer in a subby bass on your left hand and have your right hand play a lead. The killers do things like this a lot in their recordings and I personally love it.
Transport Controls
These are the controls that are on your keyboard that allow you to speed up your work process. For example, they are the buttons that your "stop, play, record, or pause." This makes it so you can do it right on your device and not have to use your computer. I like these just because they really do speed up your workflow.
Aftertouch And Mod Wheels/Sliders
Aftertouch is not on every controller. I personally love aftertouch and think it's one of the more popular features as it allows you to use way more dynamics when playing. Mod wheels are usually present on 88 key controllers.
These are fun and you can use these to map portamento or any other kind of effect you would like to have.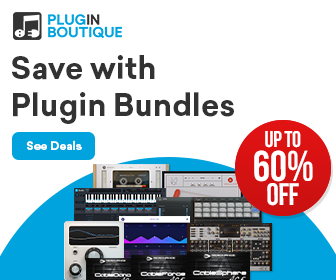 Connectivity
The Bluetooth MIDI world hasn't made its way into the 88 key MIDI controllers yet. For now, you will need MIDI or a USB cable to connect to your computer or laptop. The nice thing is that USB also powers your instrument making it so you don't always need to have a separate power source.
Alternatives To The 88 Key MIDI Controller
Okay, so say you don't want a cheap feeling keyboard, but still want to have access to all of the sounds from your laptop. Simple. Get a nice digital piano or keyboard workstation that has MIDI. Almost all new keyboards have the MIDI capability now.
Keep in mind, you won't get as many features, however, you will be able to access all your sounds and have a nice feeling keyboard bed.
I personally use a Roland Fantom FA 08 as a MIDI controller when I tour. I use this because it also has 16 trigger pads that I can use to switch all of my sounds directly on my keyboard. This makes it so I never have to run back and forth from my laptop to my keyboard unless there's a serious problem.
You can basically use any keyboard that has MIDI capability on it as a MIDI device. I personally think MIDI is truly the way of the future. There's just way too many sounds and features for any hardware synthesizer to compete with.
Are you looking for a case for your keyboard? Here are some 88 key keyboard cases I recommend.
Best 88 MIDI Controller Keyboards 2019

Light-weight and easy to use are the first things that come to mind with the Nektar Impact LX88+. This controller feels like it's more on the cheaper end because it is.
It has 8 drum pads that you can assign to different parameters as well as use for beats. This is actually a pretty popular 88 key MIDI controller because of the price and its basic functionality just being pretty solid.
You won't have a ton of problems using this as the MIDI technology has been greatly improved from its predecessor.
Features
Keys: 88 velocity-sensitive semi-weighted keys
Zones: Can map 3 different zones at the same time. This means to split your keyboard with 3 different sounds
Pads: 8 velocity-sensitive pads that are colored
Auto Mapping: You can map this to the following: Bitwig, Cubase, Digital Performer, FL Studio, Garage Band, Logic, Reaper, Reason, Sonar and Studio One.
Power: USB Powered
Weight: 18 pounds
Akai MPK Road 88
Akai Professional Midi Controller (Road 88)
Great feel, superior response - 88-key velocity-sensitive, model-a hammer-action keybed with aftertouch with 3 variable pedal inputs (standard footswitch and variable pedal compatible)
Get the most out of your virtual instruments - On-board 4 output USB soundcard with 2 TRS aux and 2 TRS main outputs
Core control - transpose, split and preset selection controls; dedicated volume control for precise adjustment of main, aux and headphone outputs
Unite your outboard - midi-in and midi-out connectors for connection to sound modules, sequencers and more
Road ready - integrated, robust road-ready travel case with carry handle
Akai recently released the MPK Road 88 and it is really a fantastic keyboard. They did something different than what they typically do and took away all of its pads. The reason that they did this was to give it a very simple and sleek design.
You can read my full review on the MPK Road 88 here.
Overall
In my review above, I break down why I like this product so much. In short, it's a great controller for live music.
The Studiologic SL88 MIDI keyboard has some of the best keys on an 88 key MIDI controller. The first thing that comes to mind is that it has 88 fully-weighted fatar keys.
I was surprised when playing on this because the keys feel really realistic for a controller.
Functionality Problems
The keys are great, yes, but there are some serious functionality problems if you want to map it with MIDI. This isn't a deal breaker, but I sometimes had problems pairing it with different DAW's. I noticed other people haven't had this problem so it could be I have a faulty product.
Overall
I like this keyboard, I just wish the MIDI functionality was a little bit better. If it had this it would be one of the better 88 key controllers on the market. If you need something simple and not something with a ton of features, this is a great pick since it has the weighted keys.
Features
Keys: 88 fully-weighted keys
Zones: You can map up to 4 zones at once
Pads: None
Auto-map: Not available
Power: 9V DC
Weighted: 23.5 pounds
The Native Instruments Komplete Kontrol S88 Mk2 is Native Instruments newest controller. I am so torn on Native Instruments MIDI controllers. In theory, they should be the best on the market.
However, the MIDI functionality really holds them back in my eyes. I know a lot of musicians have gotten frustrated with their sync ability.
This controller is the successor to the first 88 key controller from Native Instruments. I think this controller has made some great improvements overall.
I believe because this controller is so powerful, a lot of users who use it just don't have strong enough computers. In turn, they complain that the keyboard isn't very good when they just don't read the requirements.
The big plus is it has fully weighted keys that feel quite real. It also is loaded with a ton of nice features that overall do things other controllers can't do. It has two LCD screens that work well and look top-notch.
Overall
I like this keyboard. I like that it has aftertouch and some of the other features you would expect for the price. On paper, this controller has the most features, it's just about getting them to work the best with your DAW. If you're using laptops or MAC's, you will need to upgrade them or you will have software problems when trying to use it.
Features
Keys: 88 fully-weighted fatar keys
Software: KOMPLETE 12 SELECT and MASCHINE Essentials
Aftertouch: Yes
Pitch Bend: Yes
Mod Wheel: Yes
Transport Controls: Yes
LCD Screen: Yes, 2 of them
The Arturia KeyLab 88 is a great controller that has really nice functionality. I used this keyboard for a month straight while in the studio for one of our albums. I was blown away by the durability and structure of it. It really feels like it's well constructed and doesn't feel cheap at all.
Arturia has a new Keylab called the Keylab MKii. You can check out my review here.
I know this on the older side for a MIDI controller, but it works exceptionally well. Although it's older, it still has aftertouch and 16 backlit pads that are velocity-sensitive. This isn't a weighted key keyboard and it looks like it would be. This has left some users not very happy, however, if you understand this before you get it, you will be happy.
This is also available in 61 keys. If you want to check out my guide to 61 key MIDI controllers, click here.
Overall
I think this is a solid 88 key MIDI controller, however, there will be another new one coming I would bet shortly.
Features
Keys: 88 keys that are velocity-sensitive
Aftertouch: Yes
Zoning: No
Pads: 16 back-lit pads that are velocity-sensitive
Auto-map: Auto-maps to Keylab, you need to custom map it with other software
Power: USB powered
Weight: 32.4 pounds
I have always been a big fan of Alesis keyboards. The Alesis Q88 is an older, but nicer controller, especially for the price.
It has pitch and mod wheels that are a little bit more on the cheaper side feeling wise. It comes with all of the basic features that you want from an 88 key MIDI controller and has good MIDI functionality.
Overall
I think overall this is a solid MIDI keyboard. It doesn't have a ton of bells and whistles, but it has all of the basic needs. It's lacking in aftertouch and in weighted keys and that to me is something I wish it had.
Features
Weighted Keys: No
Aftertouch: No
Octave Buttons: Yes
Software: Includes Ableton Lite Live
Pitch Bend: Yes
Mod Wheel: Yes
My Experience With 88 Key MIDI Controllers
I've been playing MIDI controllers now for over 6 years. I have been playing in a band where I use a controller for our live performance day in and day out. It has always been really fun to dive into these keyboards for me as there is just so much that you can do with them.
All of the products that I list on here are ones that I think are better than the ones I didn't list. There aren't a ton of great looks for 88 key controllers yet, but I think in the future we will see some come out.
The Studiologic Numa Compact 2 is the more affordable version of the Komplete Kontrol 2. I say this because it has aftertouch. It's very rare to find aftertouch on an 88 key controller, so this definitely a big win for Studiologic.
I have to say that this doesn't have weighted keys. It only has semi-weighted keys so that could be a problem depending on what you're looking for.
If weighted keys aren't a make or break deal, then you will be happy with the Numa Compact 2.
Overall
Not having weighted keys could be a problem, however, you are getting aftertouch. It's one of the few 88 key keyboards that has aftertouch, so you kinda have to take a loss with a win. Overall, I think this is a good controller that works well with a lot of DAW's.
Features
Aftertouch: Yes
Weighted keys: Semi-weighted
Octave buttons: Yes
Speakers: Yes
Conclusion
I hope you enjoyed this article on 88 key controllers. If you found it helpful in any way or if you didn't, let me know in the comments below. If an 88 key controller just isn't for you, you can try a smaller one as well.
Before you head out, here are some of the top 49 key controllers on the market that I recommend checking out!