Have you ever seen musicians with crazy keyboard setups that have three keyboards on one stand? Those are called 3 tier keyboard stands. They are used live, but they are also used in studios and probably more common in studios.
In A Hurry? I like the Quik Lok Ql-623.
My overall opinion on 3 tier keyboard stands is that there aren't a ton of great options if you're looking to do a lot of gigging or touring. They are a typically a little bit bulkier so while they take up less space on stage, they can take up more space in your van or trailer. My main problem with most, but not all is that they're simply not designed well enough for stability and portability.
Best 3 Tier Keyboard Stands
Quik Lok QL-623
I really like the Quik Lok QL-623. This is an X-style keyboard stand that has 3 different tiers. Overall the tiers are pretty sturdy and the stand feels likes it's quality. I wish the bottom level had a little bit more space, but it still gets the job done for me.
X-style stands, in general, are hard to tour with if you're not careful. I say this because the tiers can break and get bent pretty easily when in a trailer or case with other equipment.
If you want a stand for your studio or for home use, this will get the job done. It's all about preference and which style of stands you like. The top tier on the Quik Lok is more sturdy than I had thought it would be.
Overall, this is one of the better stands available and I would recommend it due to its stability. It's a little more portable than the A-style frame stands as well, however you want to be careful with it and make sure it doesn't get banged up.
On Stage KS7903 3-Tier Keyboard Stand A-Frame
Sale
On-Stage Keyboard Stand (KS7903)
Terrific value on a 3-tier a-frame stand
Includes 3 pairs of support bars and an adjustment wrench
Adjustable the height and playing angle of both keyboards
Hinged legs allow stand to fold for easy travel
Double-lock feature for added support
On Stage makes some products that I am not very fond of in the keyboard stand world. However, I like this stand and think it's one of the best options for 3 tier stands. There aren't a ton of solid options as these stands just aren't extremely popular yet. Check out the link above to my favorite all-around stands! I think you will really enjoy the read.
Overall, stability isn't an issue with this stand and that's the main reason I like it.
Reasons To Use A 3 Tier Keyboard Stand
Less Stage Space: You will take up less space on the stage if you're using one. Also, it cuts down on time to set up if you only need one stand rather than 3. You will have 3 keyboards right in front of you instead of spreading them out on the stage on different stands.
Look: I've always thought that they look cooler than normal X-stands.
Studio Use: I personally think these stands are more suitable for studios. You can use them live, but I like having them in a studio where your keyboards are all right in front of you for ease of use.
My Personal Experience With 3 Tier Keyboard Stands
I have used basically every kind of keyboard stand you can use. I think for 3 tier stands, you want something that is great in stability. If you're using 3 keyboards you're probably going to be worrying that your stand doesn't tip over on you.
Because of this reason, I like to use these stands for studio or home purpose. Moving around a 3 tier stand is not the most fun thing to do live is you can be talking about a lot of weight on your stand. Be sure you check out all of the weight instructions when putting your stand together and don't exceed what your stand says it can hold.
Conclusion
There aren't a lot of great options for 3 tier keyboard stands currently. I have highlighted the ones that I think are worth it as there are a handful of them that just aren't very good. I have left those stands out as they have horrible user grades.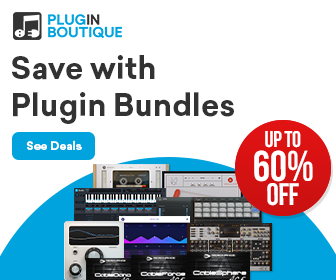 Are you currently looking for a laptop stand? Here are my favorite picks for keyboardists.
You most likely have a few different keyboards if you're looking at these stands. If that's the case, you will probably be pretty happy with these stands for studio purposes. For live, they can and do work, I just prefer single and 2 tier stands as some of them hold up a little bit better for extensive touring.